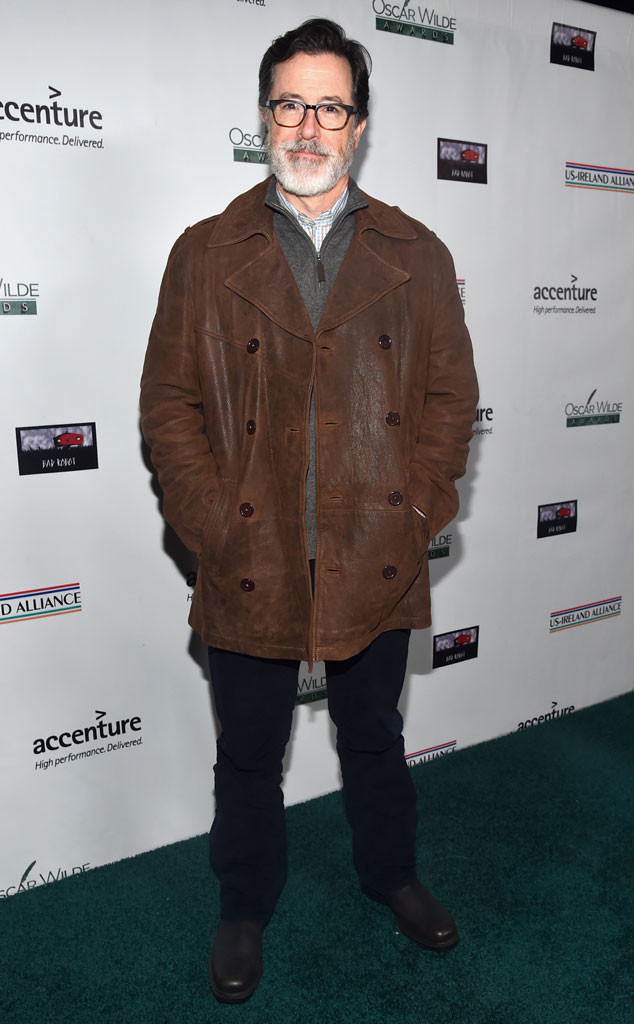 Alberto E. Rodriguez/Getty Images for US-IRELAND ALLIANCE
Let's be real, you guys, Stephen Colbert is one handsome man.
But he just upped his appeal when he decided to join the beard brigade and revealed that his hunky facial hair is silver! Sigh, he's so distinguished.
Colbert, who was honored tonight at the 10th annual Oscar Wilde Awards, tells E! News his new fuzzy feature is part of his time-off look (the former Colbert Report host is currently in between shows as he prepares to takeover for David Letterman in September), and adds, "I was curious what I actually looked like and it turns out it's this."
We're a fan, Stephen! But what does his wife Evelyn think about her hubby's hairy situation?
"My wife has gotten used to it now. At first she wasn't sure who this man in bed with her was," he joked. "She likes it OK, so I guess I'm OK with it."