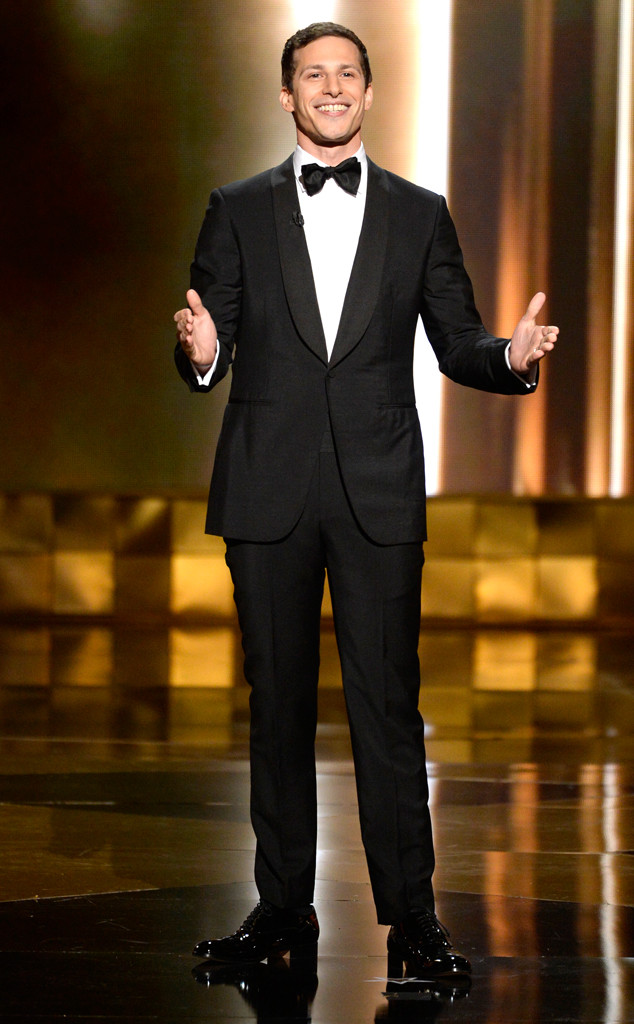 Phil McCarten/Invision for the Television Academy/AP Images
The 67th annual Emmy Awards are here!
Hollywood's first step into awards season started tonight with the highly anticipated night dedicated to all things television, with the help of our host for the evening, Andy Samberg.
So between the jokes, the booze, the awards and the surprising moments, it can become quite the task to keep up with what's going on.
Don't you fret, friend. That's what we're here for! Here are some of the best and worst moments from the 2015 Emmy Awards:
Binge Truth: Anyone who has ever decided to binge-watch a TV series felt deeply connected to Samberg's opening skit. Locking himself away for a year, without any connection to the outside world, to catch up on all of the series out there is real life for many of us.
Serving the LOLs: Samberg continued a strong opening with a successful monologue. There were laughs, there were successful punch lines, and, of course, the zingers (hey Bill Cosby and Kim Davis!).