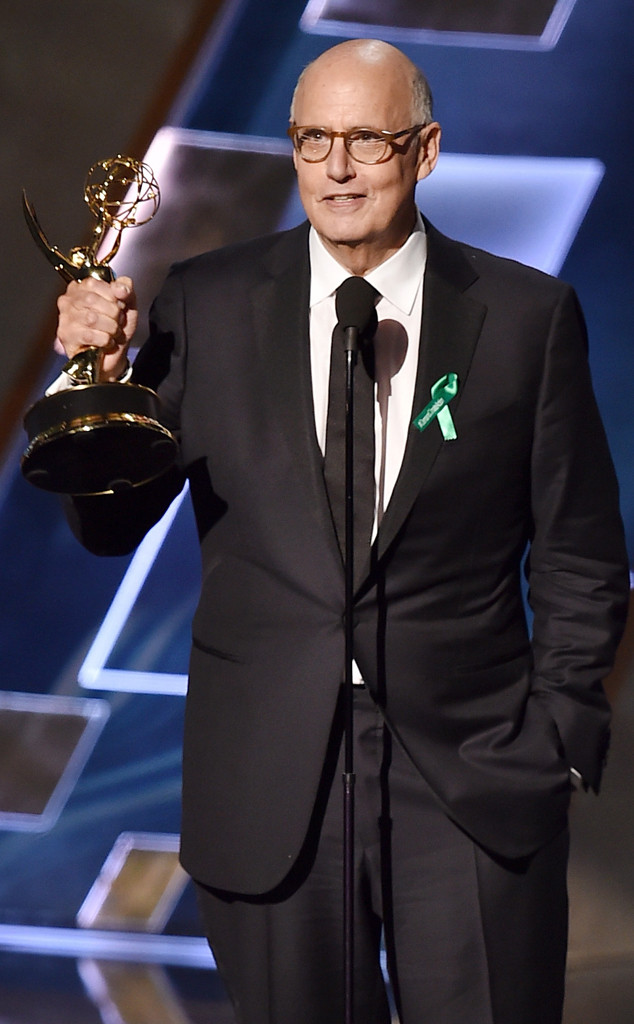 Kevin Winter/Getty Images
Jimmy Kimmel chose wisely.
"Who did the Emmy go to? I know it was a man…although maybe it's time a woman won this," the late-night host joked, having gobbled up the presenter's envelope and winner's card instead of merely opening it. "You know a woman has never been nominated for best lead actor? It's so hard to decide, hmm. OK. The Emmy goes to, let's say, Jeffrey Tambor.
Kimmel's "pick" for the long-deserving Tambor as the winner for Best Actor in a Comedy Series for his pioneering role in the Amazon series Transparent at the 67th Annual Primetime Emmy Awards tonight was pretty spot-on.
"I am so, so honored...Well, this entirely ruins the nomination room, let me clear about that," the 71-year-old actor (and, unbelievably, first-time winner after seven nominations) began his touching speech, which follows his Golden Globe win in January.