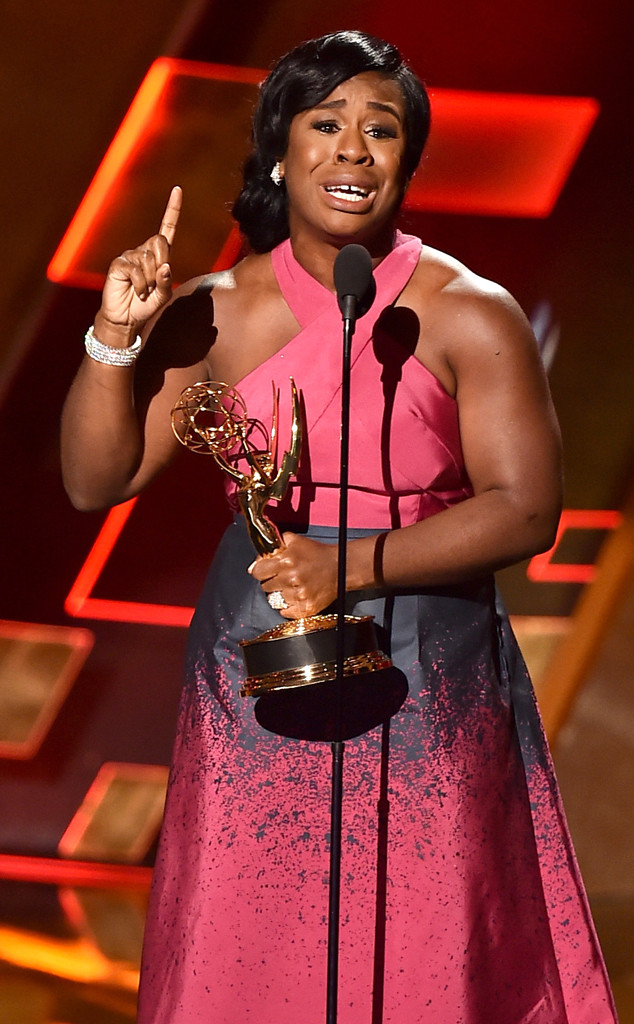 Kevin Winter/Getty Images
Uzo Aduba's winning streak is not over.
The Orange Is the New Black star had a strong year last year, bringing home a number of awards for her role as "Crazy Eyes" on the hit Netflix series, and it looks like this year may be her year, too.
Aduba won Outstanding Supporting Actress in a Drama (this is the first year the show switched to drama from comedy), her second consecutive Emmy win, and she didn't even try to hold back the tears.
So, yeah, we were getting a little teary-eyed, too.