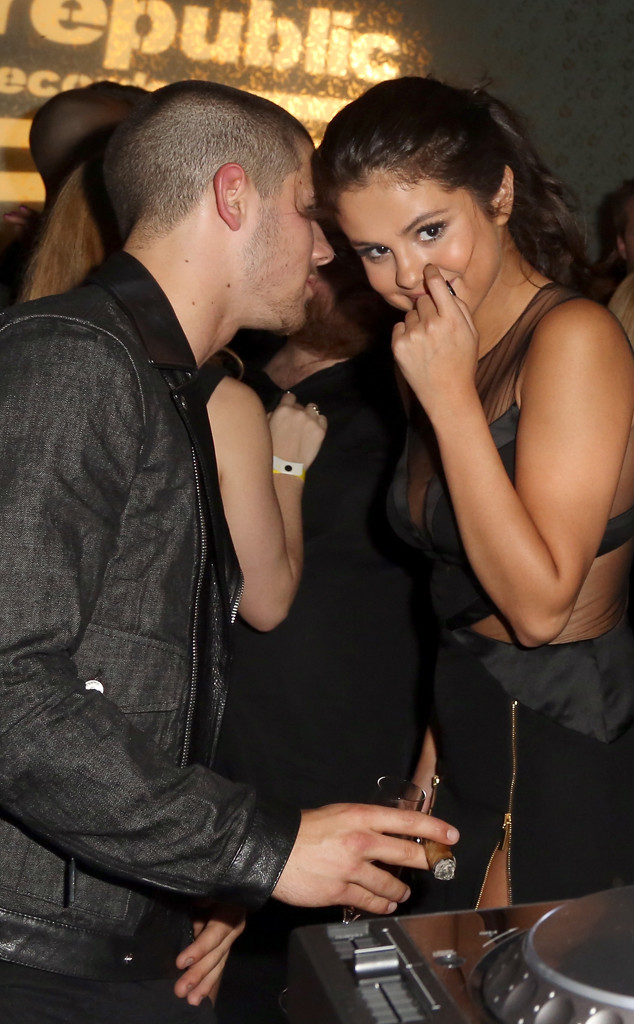 Rachel Murray/Getty Images for Republic Records
They always say a picture is worth a thousand words. Well, we're here to prove it once again!
In between all of Miley Cyrus' scandalous outfits and Kanye West's never ending acceptance speech, a little reunion happened Sunday night at the 2015 MTV Video Music Awards.
Yes, ladies and gentleman. Selena Gomez and Nick Jonas ran into each other at the Republic Records VMA's after-party sponsored by Marriott Rewards.
While everyone better "Slow Down" before any romance talk starts up, we're here to play a good ole' fashion game of "What did Nelena say at the VMAs?" Let the speculation (and fun) begin!