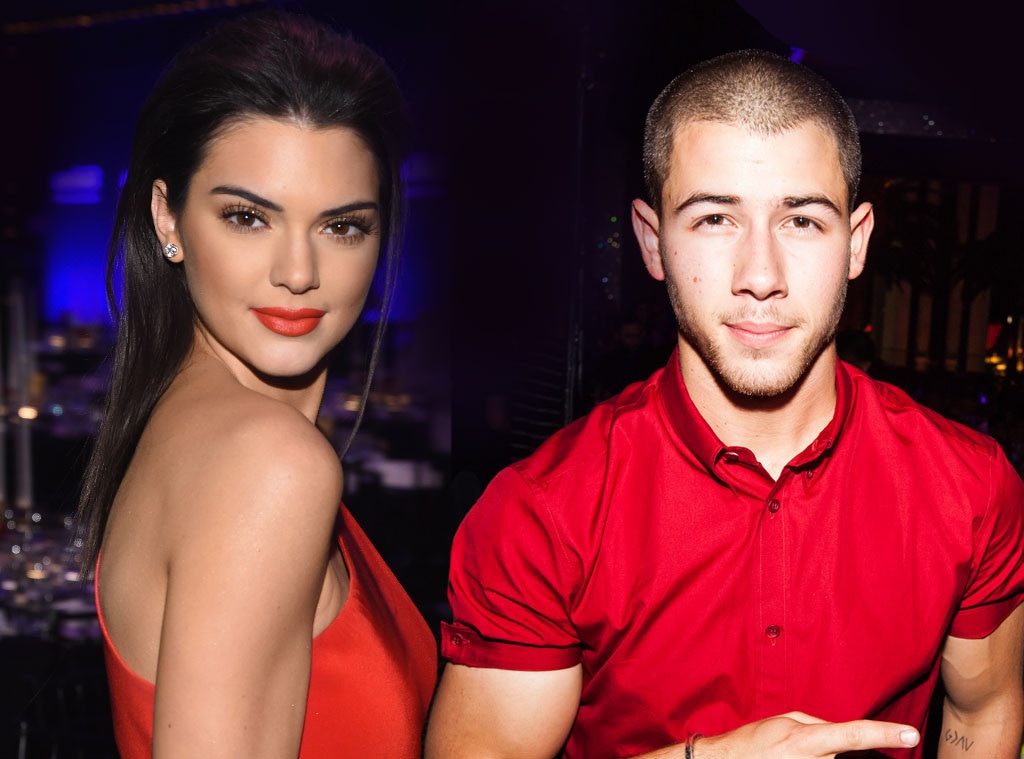 Getty Images; REX
Nick Jonas and Kendall Jenner sure sounded like they could have been Hollywood's next golden couple.
However, the "Chains" singer tells me exclusively he and the E! reality star are not a twosome.
"We're not dating," Nick says while promoting his new single. "Levels."
Oh?
"Kendall is great and naturally with her being good friends with Gigi [Hadid] and with Joe [Jonas] and Gigi dating, there are times we'll be in the same place and we all hang out," Nick said.
While Nick said he's open to grabbing a drink or dinner with someone, he wants to keep any potential romances "light and casual."
Premiere/Rocstar/FAMEFLYNET PICTURES
After being calling it quits in June with Olivia Culpo, he's enjoying being on his own.
"I'm trying to take the time to walk out this next phase of my life and be single the right way," Nick said. "I [also] like being able to work as hard as I want. I'm incredibly driven and with all the projects I have going on, they take up a lot of my time. I like to work hard and just be as focused on work as possible."
"Levels" is the first single from his upcoming second album. The song is an impressive showcase of Nick's falsetto. "It's a fun song to sing, but it's a hard song to sing because of the high notes," he said. "I fell in love with it as soon as I heard it. It was the perfect way to sort of cut a new path for me while still touching on some of the older sounds. I love the soul and the R&B elements that it has, but also the dance vibe. The funk side of things was really big for me."
Nick will perform "Levels" during the MTV Video Music Awards Pre-Show, which will also include the debut of the song's music video. He'll then launch a tour on Sept. 6 in Hershey, Penn.
That's not all the Nick I have for you. Come back to E! Online later on to find out what he told me about his new leaner body and his possible gay sex scenes in the second season of his DirecTV series Kingdom.
Watch:
Why Nick Jonas Wanted to Be in "Scream Queens"