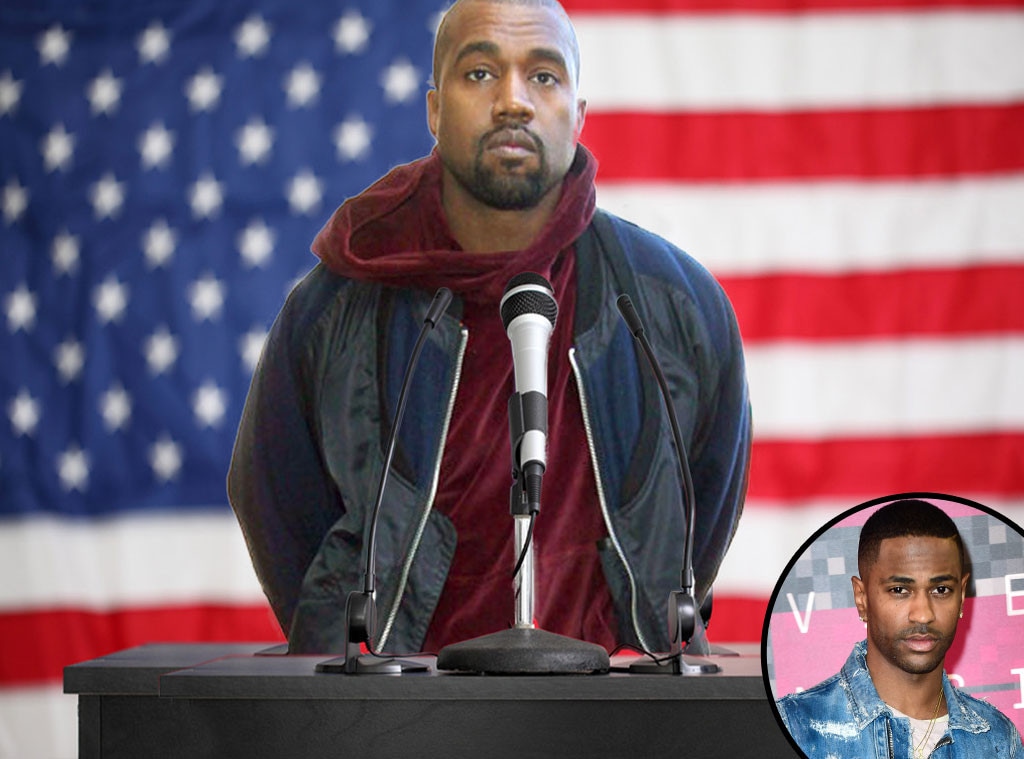 Getty Images, Frazer Harrison/Getty Images
Who needs psychics when we have Big Sean?
The rapper proved to be some sort of mystical being back in 2012, as he predicted Kanye West would run for president in the future! A tweet from that year, which has since been rediscovered because of Kanye's 2020 presidential announcement at the VMAs Sunday night, shows Big Sean had some clue about the Yeezus rapper's political goals.
"#kanyeforpresident," he wrote.
Will Kanye select Big Sean to be his vice president? Or could it be Jay Z?! All we know is that the Internet has big plans for 'Ye's campaign, even if this turns out to be one giant joke. While Kanye's Video Vanguard Award speech left people confused and somewhat cringing after he made sure to apologize and then re-insult a couple of artists, including Justin Timberlake, the least impressed person of the night award goes to A$AP Rocky.
As soon as host Miley Cyrus mentioned the rapper's name, he rolled his eyes and gave a glare of disapproval. As is typical with awards shows, the reaction camera caught him and he quickly went viral.
The Weeknd wasn't feeling Miley's introduction either, as he looked insanely bored when she addressed Justin Bieber's "swoop." While the show seemed to be pretty smooth sailing otherwise, it did have its few hiccups, like when Nicki Minaj called Miley a bitch onstage. Some believed the public spat was pre-planned, but it turned out the hostess with the mostess "was pissed" about Nicki's antics.
Even though Rocky and the "Can't Feel My Face" singer weren't into Miley's jokes throughout the show, they probably were just as surprised as she was when Nicki called her out.
What did you think of the VMAs? Sound off in the comments below!
Watch:
Big Sean Gushes Over Mentor Kanye West