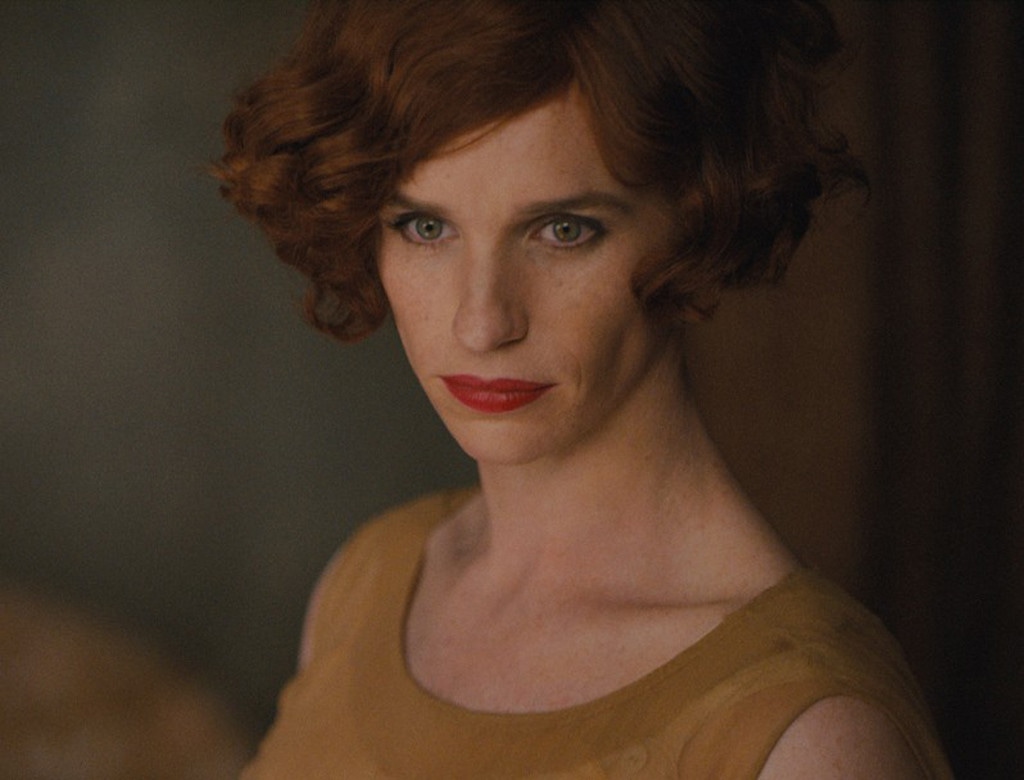 Working Title Films
Eddie Redmayne has followed his Oscar-winning role as Stephen Hawking in The Theory of Everything with yet another monumental part in The Danish Girl.
The actor plays Danish artist Lili Elbe, who is believed to be the first person to undergo gender-reassignment surgery, in Germany in 1930. While we've already seen a few amazing photos of him as the transgender character, the first official poster for the much-anticipated film has just been released, revealing his incredible transformation yet again.
Redmayne stuns in the golden-hued poster, donning an auburn wig and a deep-red lip color apropos of the '30s-era fashion.
But the true beauty comes from the juxtaposition of Lili and her wife Gerda Wegener (the first person to ever photograph the artist as a transgender woman), who is played in the film by Alicia Vikander. Putting the women in the spotlight together on the poster sends a powerful message of a couple standing together and supporting one another as they both discover their true selves in different ways.
In fact, the tag line is, "Find the courage to be yourself"—the overarching theme of the film.
The film, about Lili's desire to live her true life as the woman she was born as, comes at a pivotal time in society for the LGBTQ community—and, from what we've seen of the poster and heard about Redmayne's commitment to the role, we're presuming The Danish Girl will live up to the Oscar buzz it's already getting.
But whether or not the actor ends up taking home a trophy (or many) for his work, Redmayne has already gained so much from playing this role. In an interview with Out magazine, the actor says he has so much more knowledge about the transgender community now, having realized that "gender is fluid. And also that it needn't be labeled."
Playing Lili has also connected him to a more well-known, modern-day story: The journey of Caitlyn Jenner.
"I absolutely salute her courage," Redmayne says. "Hers is a very specific story, and it's one that shouldn't stand for everybody. But it is amazing what she's gone through and how she's done it."
The Danish Girl opens in limited release on Nov. 27.
Watch:
Caitlyn Jenner Struggles With Feeling "Normal"