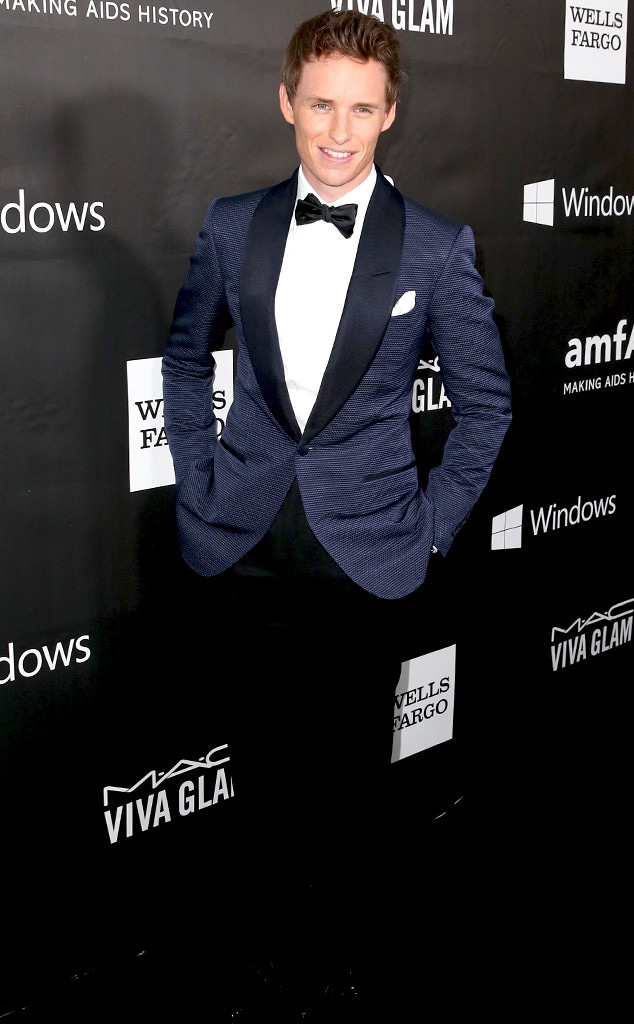 Jonathan Leibson/Getty Images for FIJI
Eddie Redmayne may be giving Daniel Day-Lewis and Christian Bale a run for their money in the transformation department.
I caught up with the Les Misérables actor this weekend to talk about not only becoming Stephen Hawking in The Theory of Everything (in theaters on Nov. 7), but also playing the first transgender woman to have had gender reassignment surgery in the 1930s in the upcoming The Danish Girl.
For Theory, which chronicles Hawking's marriage to his now ex-wife Jane Hawking, Redmayne had four months to prepare to play Hawking over several decades after he was diagnosed with ALS in his early 20s.
"Mostly it was about understanding ALS and what the disease is and what physical ramifications and also emotional ramifications it has on people and their families and try to learn really to decipher what Stephen's declines would have been like," Redmayne said.
Along with consulting with a choreographer and a speech therapist, he also spent hours by himself practicing Hawking's limited facial movements.
"I had on an iPad all the documentary footage I can get my mitts on and then I would wait for my girlfriend to leave the house and I would sit in front of mirror and try to get muscles working that we're not used to working," Redmayne explained.
He's diving into his starring role in the upcoming The Danish Girl with just as much intensity. Based on David Ebershoff's novel of the same name, the film is a semi-fictionalized look at the life of Einar Wegener, a Danish painter who changed her name to Lili Elbe after becoming the first man to have sexual reassignment surgery in 1931.
"There are many people who have written Ph.D's on Lili's story," Redmayne said. "Even though it is period and under completely different circumstances than today, I'm meeting many women from the trans community and hearing their experiences."
This includes trans woman who transitioned back in the 1950s and 1960s.
"I have put on dresses and wigs and makeup," Redmayne said. "I'm beginning to embark on that and trying to find out who she is."
Redmayne reunites on The Danish Girl with his Les Misérables director Tom Hooper. The film is set to start shooting in January and co-stars The Fifth Estate actress Alicia Vikander as Einar's artist wife Gerda Wegener.