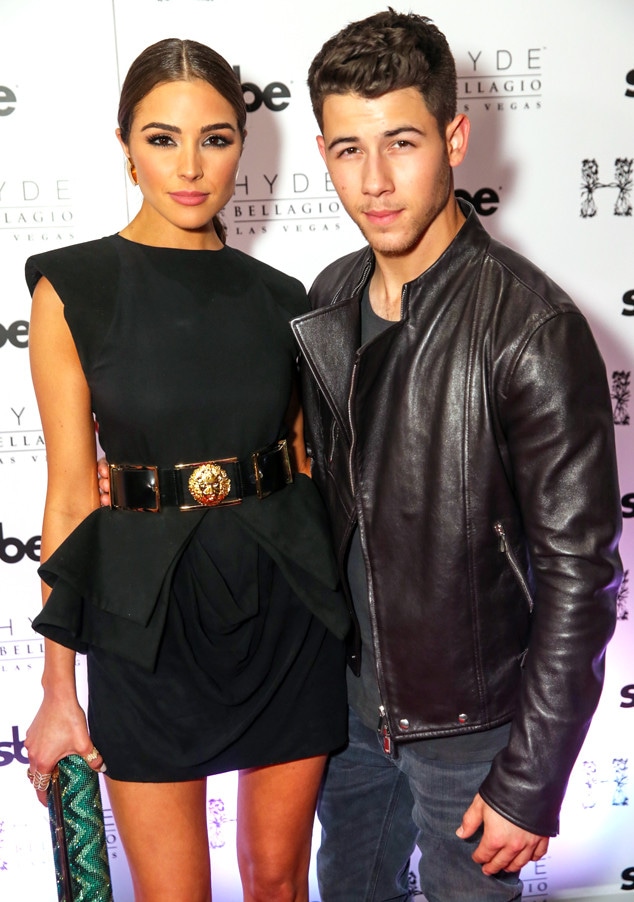 Courtesy Hyde Bellagio
It looks like this relationship has unfortunately burned out.
After nearly two years together, a source can confirm to E! News that Nick Jonas and Olivia Culpo have broken up.
"This has been a sensitive matter and both of them still love and care about each other and only want the best for one another," an insider shared. "The long distance and ups and downs have been weighing on the two of them lately and it has not been easy but they know this is the best decision for them at this time."
E! News has reached out to both parties for comment. 
Troubles in paradise first began to surface last week when fans discovered the Hollywood pair hadn't been spotted together since the 2015 Billboard Music Awards on May 17. 
DISNEY CHANNEL/Image Group LA
And while we totally recognize that it's only about a month apart, these two have always kept fans happy with their public outings and displays of affection.
Whether kissing on music video shoots, enjoying vacations together or attending friend's weddings, this pair made it a priority to stay close despite busy schedules.
"The long distance is tough and dealing with that is always interesting, but it's all good," Jonas shared in an interview with ABC News. "You know, we're both busy and young and enjoying life, and it's going well." 
At one point, things were going so well between the two that some fans thought an engagement could happen between the couple. After all, who can forget when Jonas serenaded his leading lady at the 2014 Miss Universe pageant?
"I went down and sang to her and I got on a knee and approached her," the "Jealous" singer recalled to The Sun. "Her face was in full panic. She thought I was going to propose on national TV in front of one billion people." For the record, Culpo said the "best part" of the night was being serenaded by her "stud." Awww!
As the pair starts the summer with a new relationship status, both parties have a full schedule ahead. Culpo continues to obtain modeling gigs around the world. Meanwhile, Jonas is preparing for a fall tour with American Idol winner Kelly Clarkson. We're wishing these two all the best.
Entertainment Tonight was first to report the breakup news.