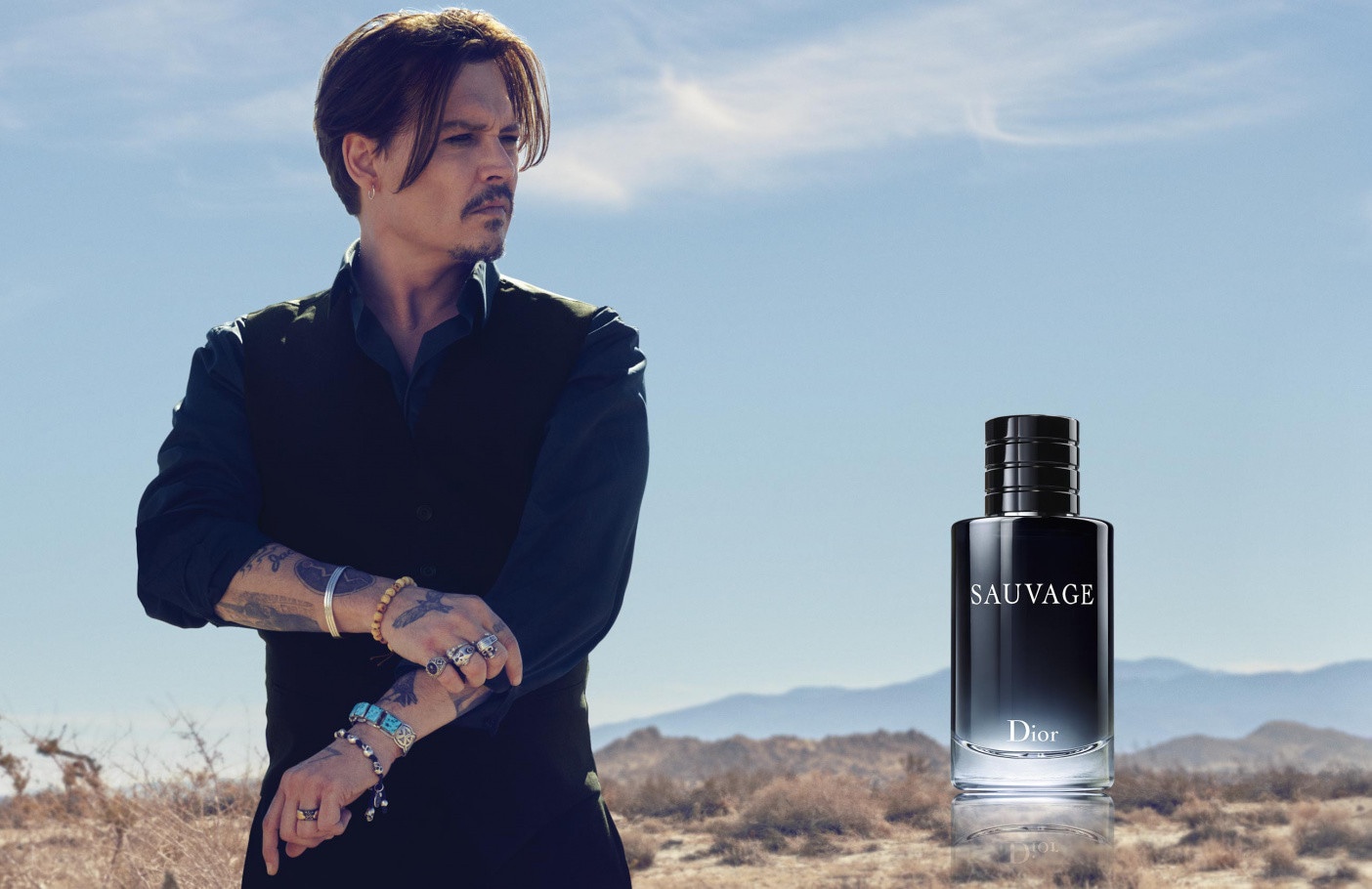 Dior
UPDATE: The wait is over!
As promised, Dior's Sauvage fragrance short flick—starring the enigmatic Johnny Depp—is here. And trust us, it's anything but a snooze fest. There's Depp rocking out on the electric guitar, speeding off into the desert, burying trinkets and tokens—yep, there's a lot going on here. 
Ready to watch the full-length version? Scroll on down to see the video below!
__________________________
Mix a foreboding urban skyline with a slick rock 'n 'roll beat and one of the sexiest scents on the market, and what do you get? Johnny Depp's new Dior Sauvage short film.
At a brief 13-seconds long, the sneak peek of Depp's upcoming fragrance flick—it's what all the luxury scents are doing these days—fails to actually show the actor onscreen. Instead, (what we imagine to be) a brooding Depp voices a few brief words for the audience to grasp.
"I have to get out of her. Which way? I don't know," Depp  murmurs, followed by a single-breathed, "Dior."
There's a reason they call it a teaser, folks! 
While the ad is definitely reminiscent of Brad Pitt's Chanel No. 5 own short, Depp's Christian Dior Parfums stint reminds us more of Matthew McConaughey's peculiar-yet-iconic Lincoln commercials. C'mon—you can't deny that there's a strong resemblance there.
As the mastermind behind the film, French director and photographer Jean-Baptiste Mondino was probably going for something more along the lines of "breaking free from urban city chaos," which we can see too. And considering he's behind no less than six of Madonna's music videos—including "Justify My Love"—we're expecting to be nothing short of blown away by the full Depp-Dior flick.
Both the fragrance short film and the scent itself are due out on Sept. 2.
(Originally published Aug. 19, 2015 at 10:08 a.m. PDT)
Watch:
Top 9 Best Celebrity Movie Cameos