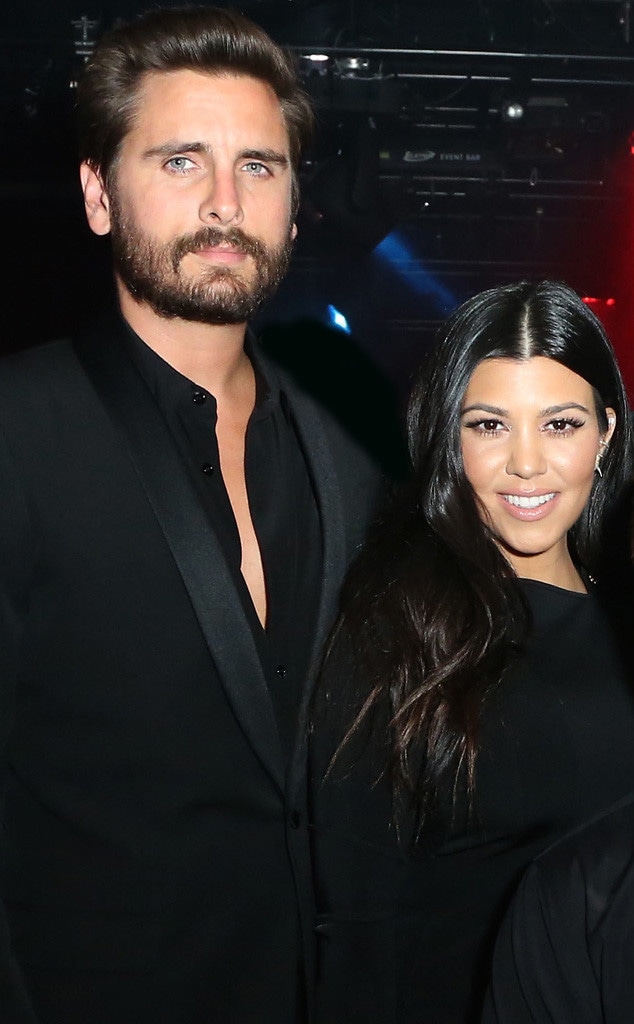 Gabe Ginsberg/Wireimage
Kourtney Kardashian and Scott Disick are calling it quits.
The former couple, who have three children together, broke up over the Fourth of July holiday weekend, sources confirm exclusively to E! News.
"Kourtney has always taken Scott back and been by his side, but now with three kids it has gotten old," says a source. "Kourtney has to do what's best for the kids."
"Scott has been running around saying he's single," adds a source. "Kourtney dumped him after she saw the pics [in Monte Carlo] and he hasn't been home after a month-long party binge."
A rep for Kourtney, 36, was not immediately available for comment.
Another source confirms to E! News that Scott, 32, has been spending an increasing amount of time with friends who "are not a good influence" on him and "not looking out for his best interests."
Kourtney and Scott have been dating since 2006. In 2010, during the filming of Kourtney & Kim Take Miami, the longtime loves temporarily split when Kourtney believed Scott had an alcohol problem. He temporarily gave up drinking and attended counseling with Kourtney. Later that year, the couple reconciled their relationship.
Scott's partying days weren't totally in the past, though. Last year, as shown on Kourtney & Khloé Take the Hamptons, Scott entered a Connecticut facility following a night of hard partying that left him thinking he was going to die. Although he cut his rehab stay short, he said the experience was "scary" and made him "realize how much is at stake."
He sought treatment again in March 2015, checking in to a rehab facility in Costa Rica where he was "working on his issues," said a source. Scott returned to California within few weeks, but a source told E! News at the time he was expected "to return [to rehab] some time soon as part of his ongoing therapy."
Kourtney, who was busy taking care of son Mason, 5, daughter Penelope, who turns 3 on Wednesday, and son Reign, 6 months, remained extremely supportive of Scott. "He's doing well, and you know, focusing on himself and working on himself," she told E! News earlier this year. "He's made a lot of progress, so I'm proud of him."
Scott's improved behavior didn't seem to last long, though. In recent months, he's been spotted "partying hard" without Kourtney, sources say, adding that those close to the E! star "fear he is out of control and has fallen off the wagon."
Over the July 4 holiday weekend, Scott was photographed in Monte Carlo getting close with Chloe Bartoli, an L.A.-based stylist who is not exactly a friend of the family's. Kourtney, meanwhile, was back in Malibu enjoying a low-key get-together with friends.
Kourtney "is putting on a brave face," says a source, "but she is over it. She's fed up. It's humiliating and disrespectful. How much more is she supposed to take?"
The most worrying aspect, perhaps, is that "Scott does not seem to care about what he's doing," says a source. "He's clearly unraveling. He was a mess in NYC last month with the drinking and partying and he's been in a downward spiral ever since. He's been in trouble before, but this is on another level."
—Reporting by Ken Baker and Beth Sobol