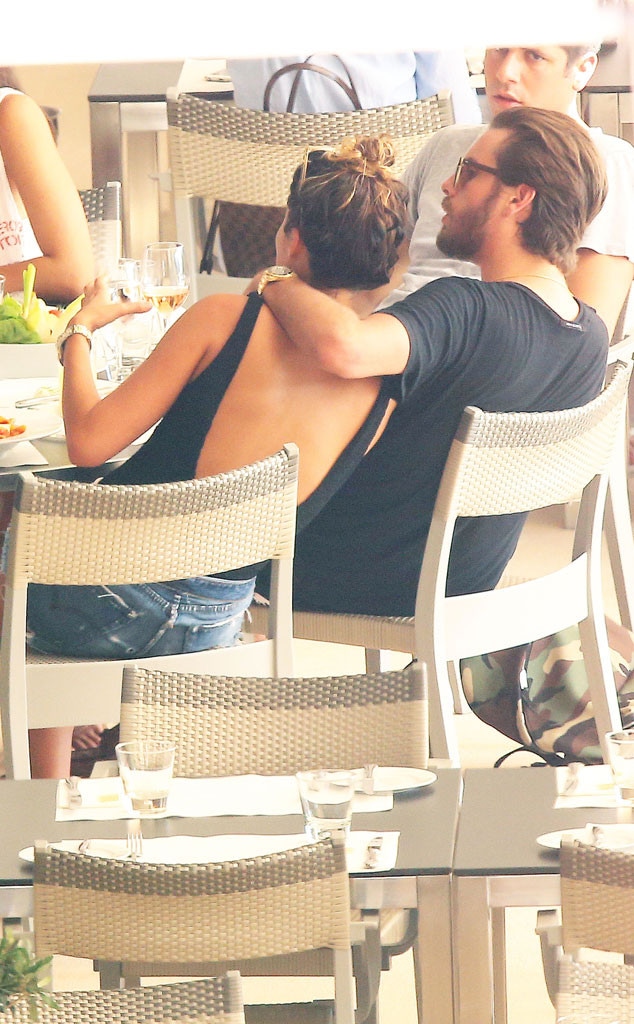 Splash News
Scott Disick is showing cause for concern with his partying habits…again.
After being spotted in the South of France letting loose and looking cozy with a woman other than longtime girlfriend Kourtney Kardashian, the father of three has his friends very worried about his lifestyle choices.
Sources close to Disick tell E! News exclusively that he has been in Monte Carlo all week on what was supposed to be a boys trip. But the boys trip apparently turned into a raging co-ed mixer as the 32-year-old reality star has been partying on a yacht with several girls.
Scott's friends in Monte Carlo have been reporting back to Los Angeles about his recent troubling behavior. 
"They fear he is out of control and has fallen off the wagon," says one Scott insider. "He is partying hard and they are concerned."
He was photographed getting extremely close to LA-based stylist Chloe Bartoli, who is not exactly a friend of the family. 
"[Kourtney and Chloe] are not friends," the insider tells us.
Kourtney is currently back home in Los Angeles, taking care of the couple's three children: Mason, 5, Penelope, 2, and their baby Reign, who was born this past December. On Friday, the 36-year-old mom posted a sweet photo on Instagram of her and the kids having a pajama party.
Just this past March, Disick checked himself back into a rehab facility in Costa Rica for an undisclosed ailment. He originally left the program at Rythmia Life Advancement Center after only a week, but elected to return for more treatment.
"Everybody was under the impression that I was going to Costa Rica for a month for something, but the truth was I was never planning to go for a month, I was planning to go for as long as I went, which was the week, and work on myself, and I'm not done working on myself," he told E! News. "And I actually plan to go back to the place because I think it's an amazing place."
Scott's battle to overcome his alcohol and drug-related issues were chronicled on Kourtney & Khloé Take The Hamptons.
"This behavior has been going on for years," Kourt said on the show.
"I've pretty much become a broken record and I'm sick of hearing myself," Scott added. "I definitely realize how much is at stake, and it's scary."
A rep for Kourtney has not been reachable for comment.