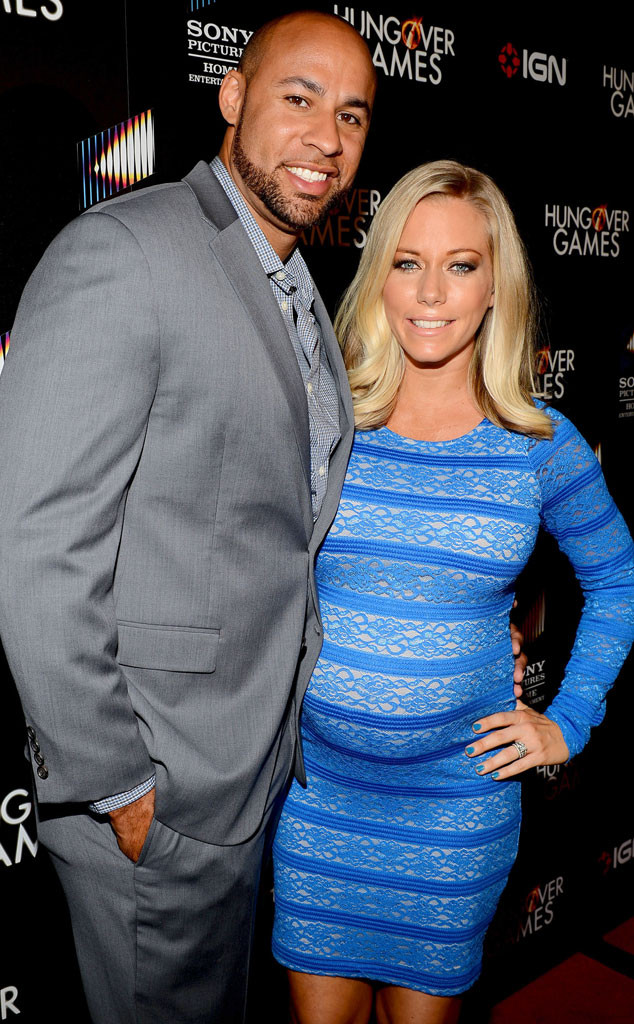 Mark Davis/Getty Images
Hank Baskett is finally opening up about the 2014 sex scandal that nearly cost him his marriage to Kendra Wilkinson-Baskett.
"I messed up," the Kendra on Top star, 32, tells People exclusively. "I put myself in a bad situation. And everything through me brought pain upon this family."
So did the former NFL player cheat on his pregnant wife with a transgender model? Hank says he "didn't engage in anything," but the father of two is not claiming he's completely faultless, either...
Hank tells People that last April, he approached two people smoking marijuana in a grocery store parking lot and asked if he could buy some. He was given an address, he tells the mag, where he went and used the restroom. When Hank came out of the bathroom, he says he "saw something I thought I would never see in my life."