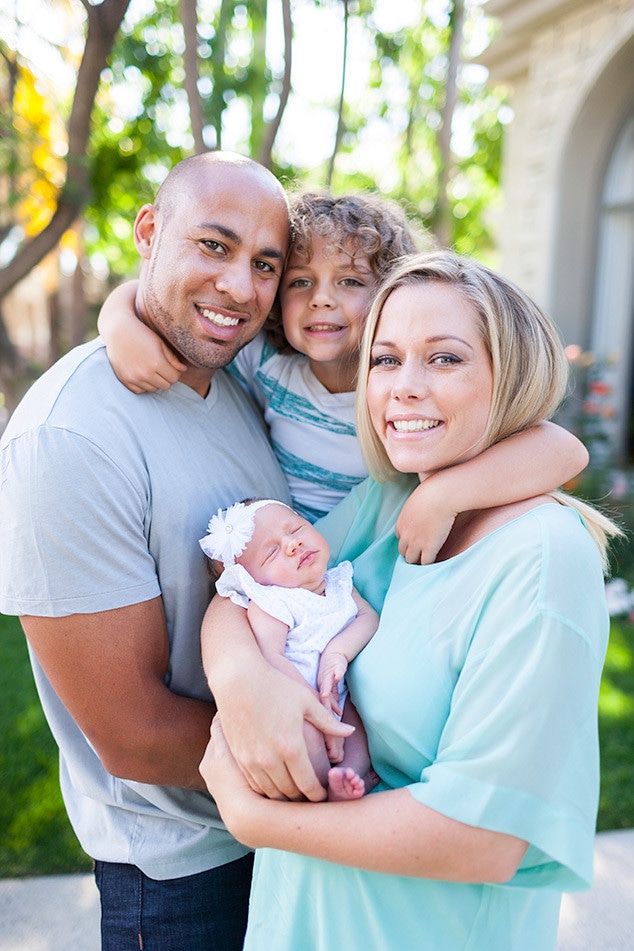 Splash News
Kendra Wilkinson may be facing cheating rumors about husband Hank Baskett, but that doesn't mean she wants you to hate on him.
"He was never a douchebag," Kendra recently told me while promoting the new season of their WE tv reality show, Kendra on Top. "He was never an asshole. He's always been the most perfect man on earth.
"Now, he's Superman without the cape," she continued. "He needs a lot of work. That's the issue. People looked at him like he was Superman and he probably made one little mistake and now the whole world sees this bad image and I hate that. It's so sad. He does deserve sympathy. He's not a bad guy. He's a very amazing person who was trapped in a very bad situation."
Hank has denied reports that he cheated on Kendra with a transsexual woman.
In addition to couples counseling, Kendra said Hank is also seeking help on his own.
"He's in a lot of therapy, which is not [going to be] on TV," she said. "I believe he's trying to find a way to tell me what really happened."
That said, as I previously reported, Kendra doesn't know what to believe.
"What if there is more that comes out?" she also said during our chat. "I can't sit here and say I'm going to stay with him and then tomorrow another story comes out. What if this is another Tiger Woods situation?"
Karl Larson/Powers Imagery
She added, "This has come out of nowhere. It's like I'm living a nightmare. It's so unreal…I can't even wake up from it. Is this really Hank? Is this situation really about Hank?"
The couple's marriage began to fall apart when the cheating allegations first surfaced four months ago. Kendra told E! News she has been close to filing for divorce.
"I'm not the type of person to flip a switch and just shut my love for Hank off," she said. "I love him so much. That's why I'm in so much pain."
Kendra and Hank married five years ago. They are parents to four-year-old Hank IV and five-month-old daughter, Alijah.