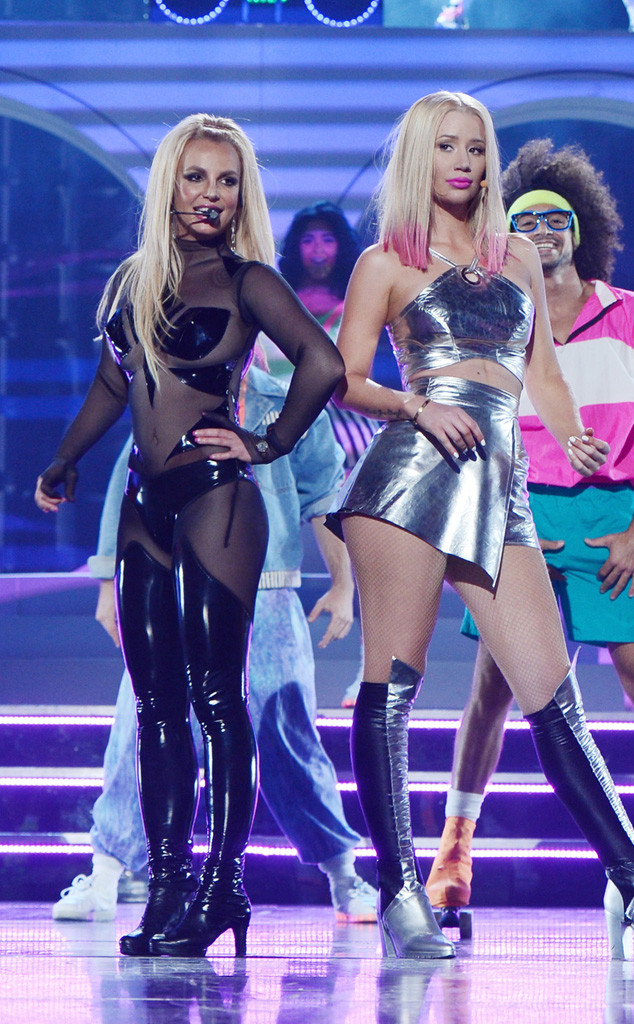 Denise Truscello/Getty Images
Iggy Azalea is setting the record straight.
The Aussie rapper made headlines yesterday after reports began speculating that she was throwing shade at Britney Spears when discussing possible reasons why "Pretty Girls" didn't do as well as they'd hoped.
"its difficult to send a song up the charts without additional promo and tv performances etc. unfortunately im just featured...," Azalea tweeted when responding to a fan about the song's underwhelming response.
"i would have enjoyed performing it alot, i think it got off to a powerful start. but you need content to compete in 2015," she added.
Iggy quickly took to Twitter again last night to clear the air on any rumors that she was trying to diss the pop star, but apparently, it didn't work and the Internet continued to freak out—and just like that, a pseudo-feud was born.
So she used social media as a tool yet again to shut it down. Or, at least, to voice her thoughts on the matter.