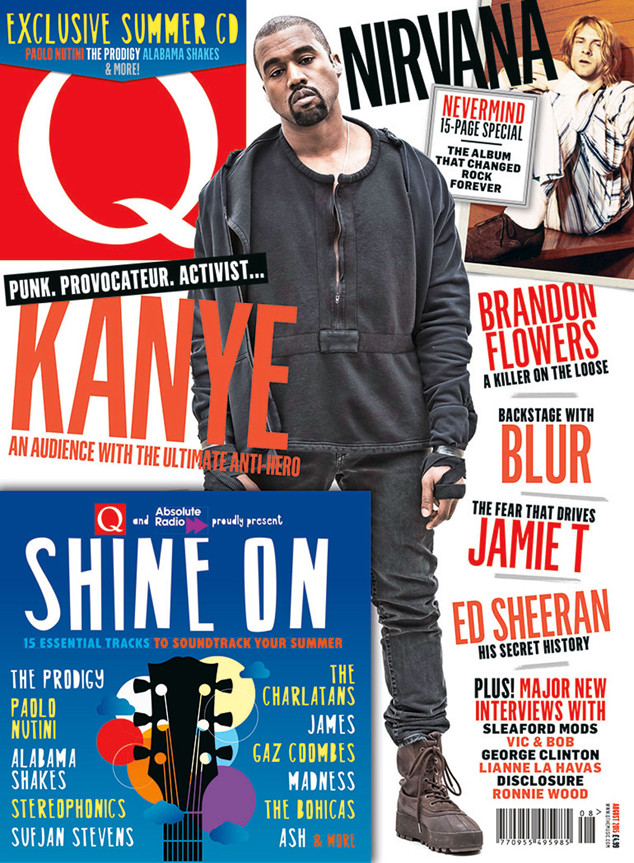 Q Magazine
Despite his financial success and happiness with his growing family, Kanye West carries a heavy burden.
The 38-year-old Atlanta-born Grammy-winning rapper, producer, fashion designer and husband of Kim Kardashian opens up about his mother's 2007 death in an interview with U.K. music magazine Q, published in its August 2015 issue, which features him on the cover.
Asked what he has sacrificed for his success, Kanye said, "My mom."
His mother, Donda West, an English professor-turned-manager, died at age 58 after suffering complications from plastic surgery at a Los Angeles-area hospital.
"If I had never moved to L.A. she'd be alive," Q quoted Kanye as saying. "I don't want to go far into it because it will bring me to tears."