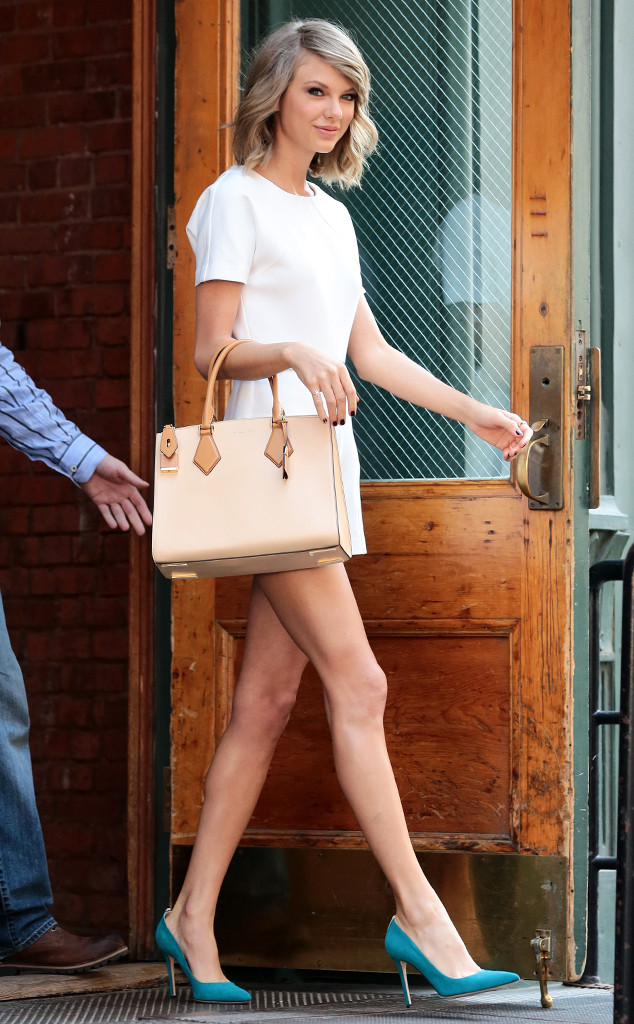 Ignat/Bauer-Griffin/GC Images
Taylor Swift's career may be on a constant rise, but this celeb has other goals in mind, too.
While speaking to ITV News recently as she prepares for the first date of her tour in the United Kingdom, the 25-year-old was asked where she sees herself in 10 years. And with her status and power (hey, Apple!), she could really be doing anything, but Swift nails it down to one thing—family.
Taylor tells ITV News that she hopes to have a family by then, but also admits she does worry about protecting her children due to her fame. Swift also said that she's long admired Angelina Jolie, who is definitley one who knows what it's like to raise a large brood under the spotlight.
But her admiration stems more for Angelina's ability to live "her life not just for the purpose of making money or coming up with the most lucrative business deals," but for what she can give back (although, we're sure Jolie could share some motherhood tips with Tay when the time comes).