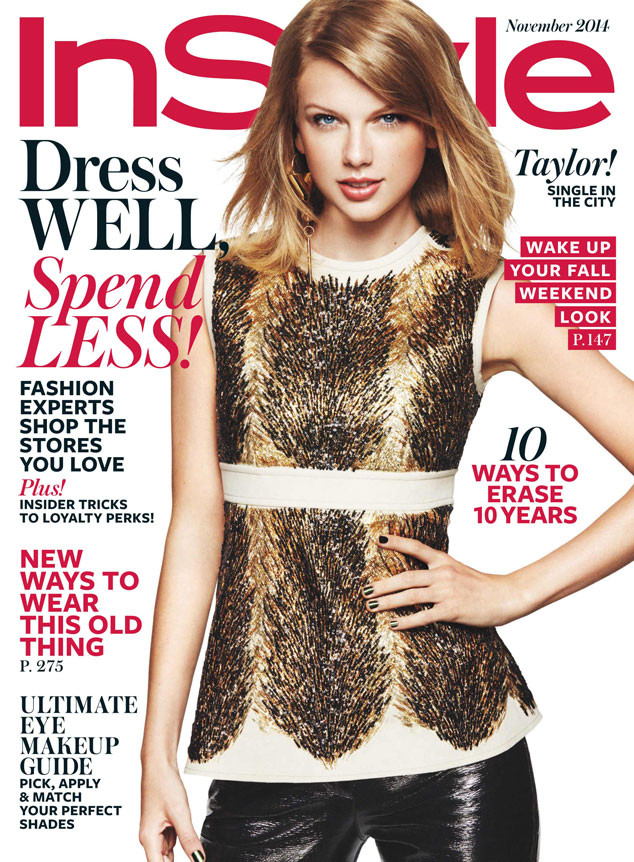 InStyle
Taylor Swift flaunted her gorgeous looks for InStyle's November issue.
The blond beauty gave a killer smize on the mag's cover while rocking a pair of leather pants and embellished top, but it doesn't even come close to the multiple smoldering shots from her photo spread inside the mag. And along with getting her model on for the camera, T.Swift talked about a variety of things including marriage and whether or not she'll be a parent someday (not that she needs to worry about any of that right now).
"I don't know if I'll have kids," she tells the magazine. "It's impossible not to picture certain scenarios and how you would try to convince them that they have a normal life when, inevitably, there will be strange men pointing giant cameras at them from the time they are babies."