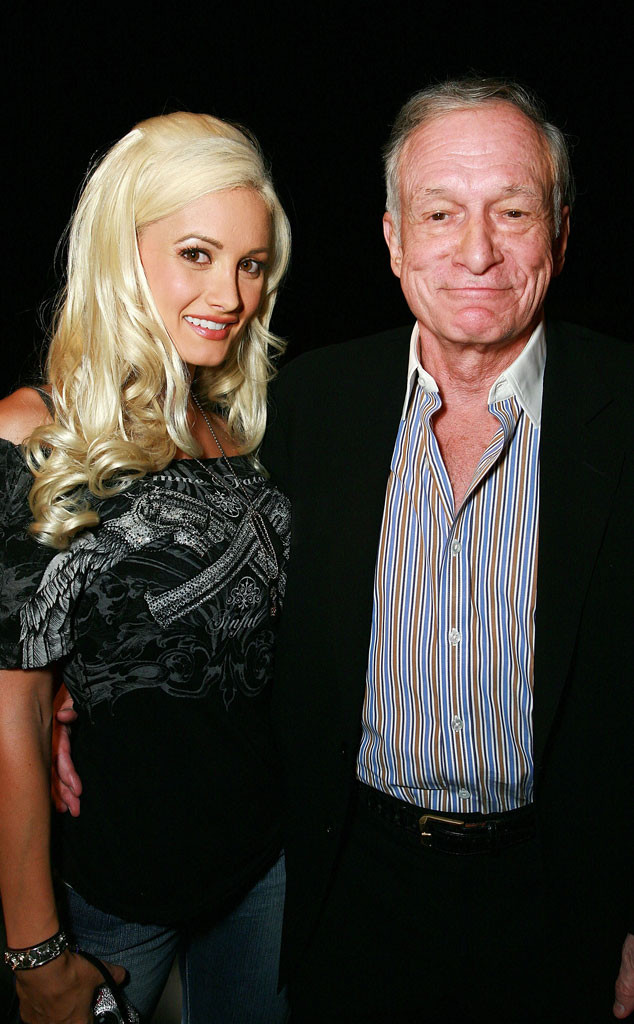 Tiffany Rose/Getty Images
While fans often rooted for Holly Madison and Hugh Hefner's relationship on the E! series Girls Next Door, the 35-year-old blond beauty has confessed life in the mansion wasn't all it was cracked up to be.
In her new memoir, Down the Rabbit Hole (as excerpted by Us Weekly), the Playboy star recalls the horrible way she was treated by then boyfriend Hugh Hefner, who is now 89.
"I learned Hef was the manipulator and that he pitted us against one another," Madison, who moved into the mansion in 2001, recalls in the latest issue of Us Weekly of the revelation she first had in 2008. "I realized I wasn't treated well."
During one of her first interactions with Hefner at a Los Angeles nightclub—back when Madison was a struggling actress and waitress at Hooters—the mother of one, who is now happily married to Pasquale Rotella, claims the Playboy mogul offered her drugs.