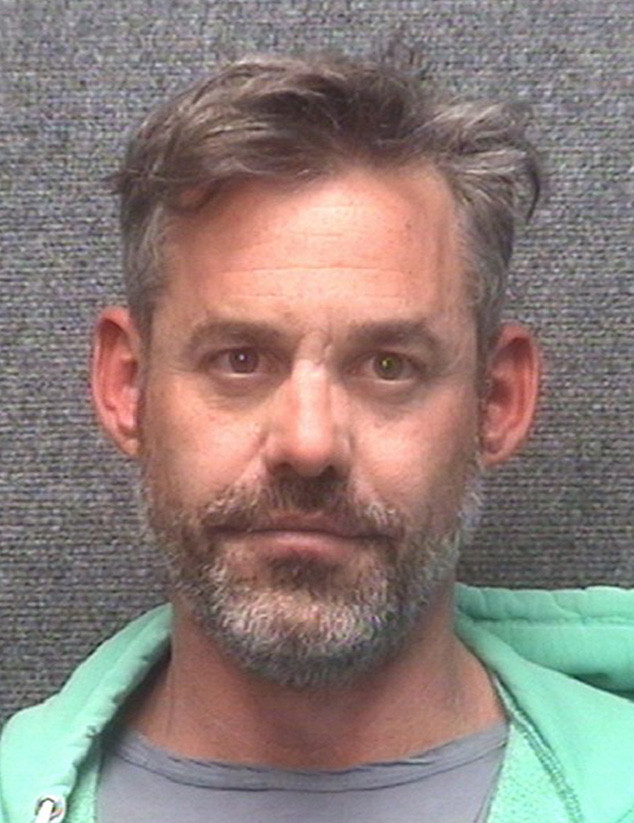 Myrtle Beach Police Department
Nicholas Brendon has entered rehab.
The Buffy the Vampire Slayer star released an official statement via his Facebook page to let fans know that he's chosen to go to a rehabilitation center today, following an arrest for public intoxication last month.
Written by his manager, Andrea Albin, the post states: "Earlier today, with the support of his professional team, his friends, and his family, Nicky entered a rehabilitation facility in California to treat his depression, alcoholism, and substance abuse problems. He's taking the steps necessary to better his health and give himself, and his fans, the gift of a healthy lifestyle.
"He has been aware of his problems for some time- and with each new challenge, he gained a greater understanding of what needed to be done to overcome these obstacles and move forward with his life. Since his arrest last October, Nicky had tried several treatment methods- from therapy, to outpatient services- only to realize recently that he needed to take an extended break and treat the underlying issues of his illnesses."