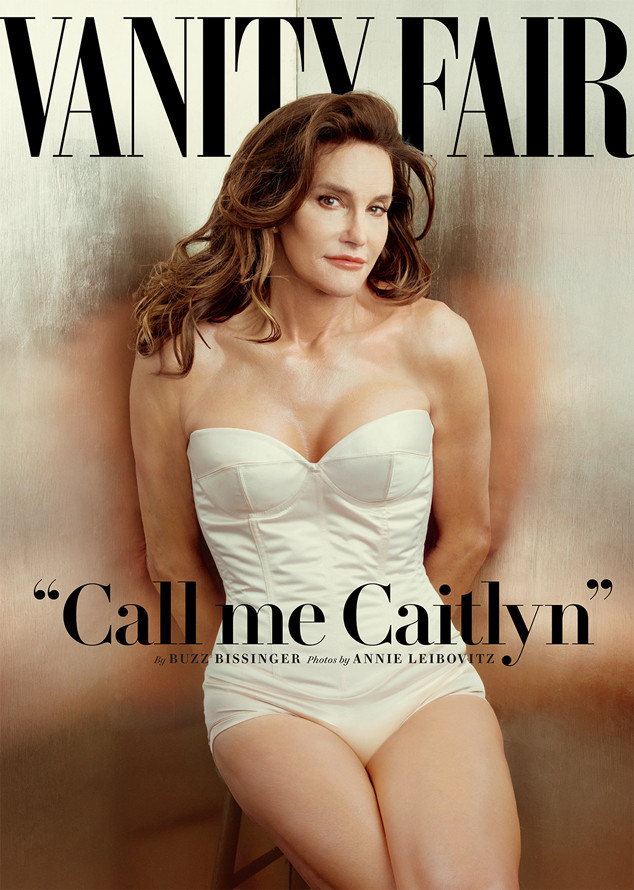 Annie Leibovitz for Vanity Fair
Caitlyn Jenner is ready to shed some new light when it comes to her previous marriages.
In the Olympic athlete's headline-making cover and interview with Vanity Fair, the Keeping Up With the Kardashians star first opens up about her relationship with Linda Thompson.
After welcoming two children and experiencing four years of marriage, Caitlyn finally told Linda about her gender dysphoria.
"The gender issues were big at that time," Caitlyn recalled in the new issue out June 9. "I had ignored them for so long, but I was aging." She ultimately started going on hormones, had her beard removed and had plastic surgery on her nose.
(With the release of her Vanity Fair cover on June 1, Caitlyn has chosen to publicly identify as a woman and E! News will refer to her using female pronouns. In stories published prior to this date, Caitlyn was referred to as Bruce and male pronouns were used.)