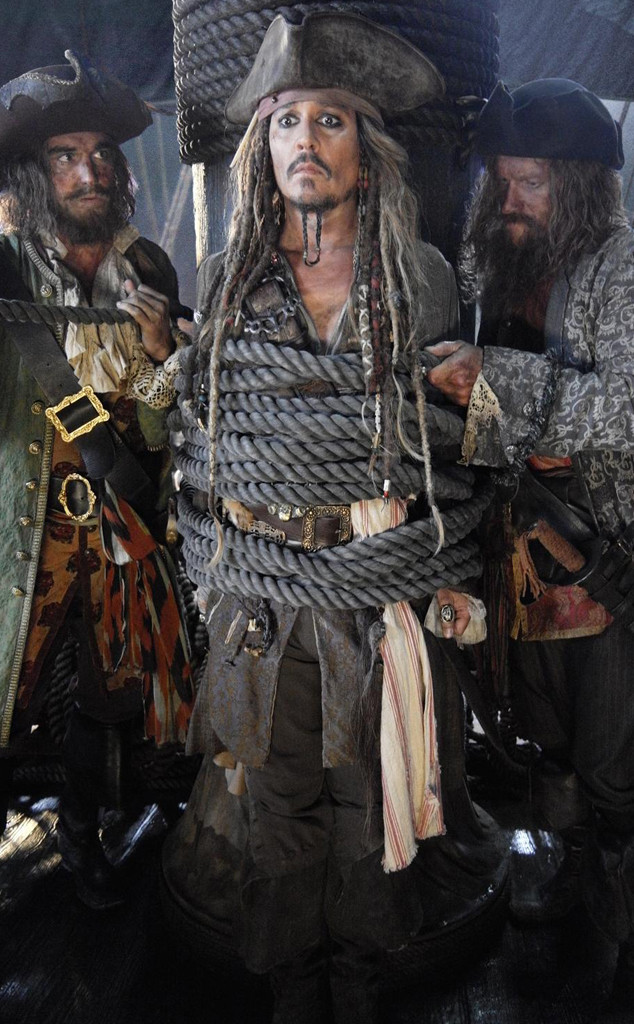 Instagram
Australia takes its quarantine laws very seriously.
So seriously, in fact, that Johnny Depp could live to regret his decision to illegally bring his dogs into the country. An Australian Senate committee was told on Monday that if the matter goes to court and the 51-year-old actor is found guilty, he could face up to 10 years in prison or a maximum fine of $265,000.
Depp, who had been filming Pirates of the Caribbean: Dead Men Tell No Tales in Queensland, injured his hand in March and flew back to the U.S. to undergo surgery. When he returned in April via a private jet, Depp did not declare his Yorkshire Terriers, Boo and Pistol, breaking the country's strict quarantine laws.
In fact, according to The Sydney Morning Herald, an ongoing investigation found that Depp, his fellow passengers and the flight crew didn't declare the dogs' presence, and the animals were only discovered after the Yorkshire Terriers were taken to a local groomer and photos were posted on social media. Barnaby Joyce, Minister for Agriculture, then threatened to have the Yorkies euthanized unless they were flown out of the country within 50 hours.
Depp complied with the minister's request, and the dogs flew to California.