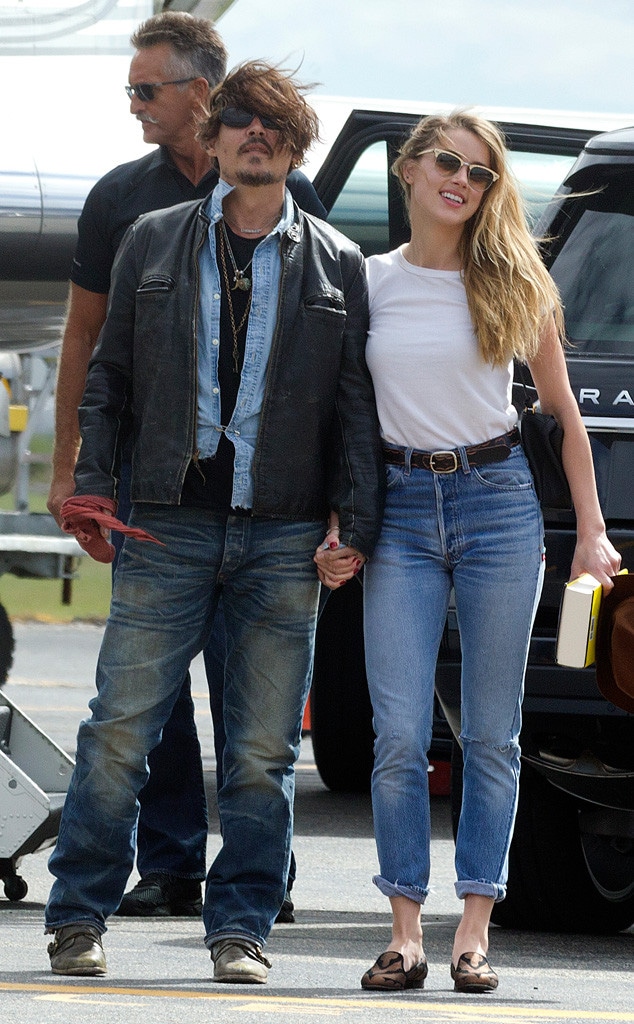 INFphoto.com
Johnny Depp and Amber Heard are putting split rumors to rest.
The actors were photographed holding hands in Brisbane, Australia, Monday. It's the first time they had been photographed together since tying the knot. Depp and Heard wed in a small ceremony at his L.A. home Feb. 3 before having a more traditional ceremony on Depp's private island in the Bahamas Feb. 7.
Amid rampant speculation by the tabloid media, People also reported Monday that the newlyweds had been leading separate lives; the article was later unpublished. Regardless, Depp, 51, and Heard, 28, are solid. "They've always been together," a source tells E! News. "They travel for work then come home. They live together and are very much in love, despite what's being said about breakup rumors."
But, like all couples, Depp and Heard butt heads on occassion. "They are very much in love with each other, but because of their strong personalities and opinions, they do argue a lot," an insider tells E! News of The Rum Diary co-stars.
Depp is back in Australia to shoot Pirates of the Caribbean: Dead Men Tell No Tales. He began filming the fifth film in the Walt Disney Pictures franchise in February, around the same time Heard flew to London to shoot The Danish Girl.  Depp hurt his hand while on location in March, and the actor flew home to L.A. for surgery, causing a delay in production. "His return depended on his recuperation from surgery and when his physician allowed him to travel," the film's publicist, Michael Singer, said, per The Brisbane Times. "It was entirely dependent on that."
Heard, meanwhile, premiered two movies, The Adderall Diaries and When I Live My Life Over Again, last week during the Tribeca Film Festival in New York City.
"You could call it dark, but the story to is about memory, it's about life, it's about relationships," the actress told E! News about The Adderall Diaries. "It didn't seek to taper that to make it more palatable." The movie, an adaptation of Stephen Elliott's best-selling memoir of the same name, also stars James Franco, Ed Harris, Cynthia Nixon, Christian Slater and Wilmer Valderrama.