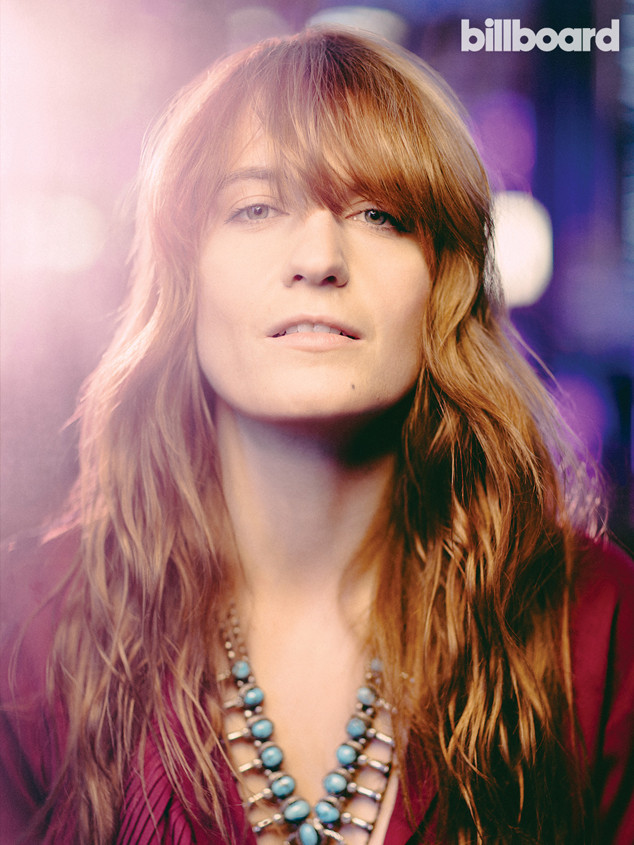 Billboard
Florence Welch of Florence and the Machine went through a rough patch so severe, she thought she would ultimately have a breakdown.
In Billboard's new cover story, Welch opens up about how life on tour kept her sane for so long before she ultimately had to face her own "chaos" and deal with her life. "Without the structure of touring, you have to face your own chaos," she tells the magazine.
"I was playing gigs nonstop since I was 21. When I was left to my own devices, I realized I was f---ing everything up. I was in and out of a relationship, in and out of drinking too much. It was like constantly picking yourself up and then dropping yourself, picking yourself up and dropping yourself."
She adds, "And that was exhausting."
But one of her really good friends was able to guide her through the dark times and give her the advice she needed to turn her life around before it was too late: Taylor Swift.