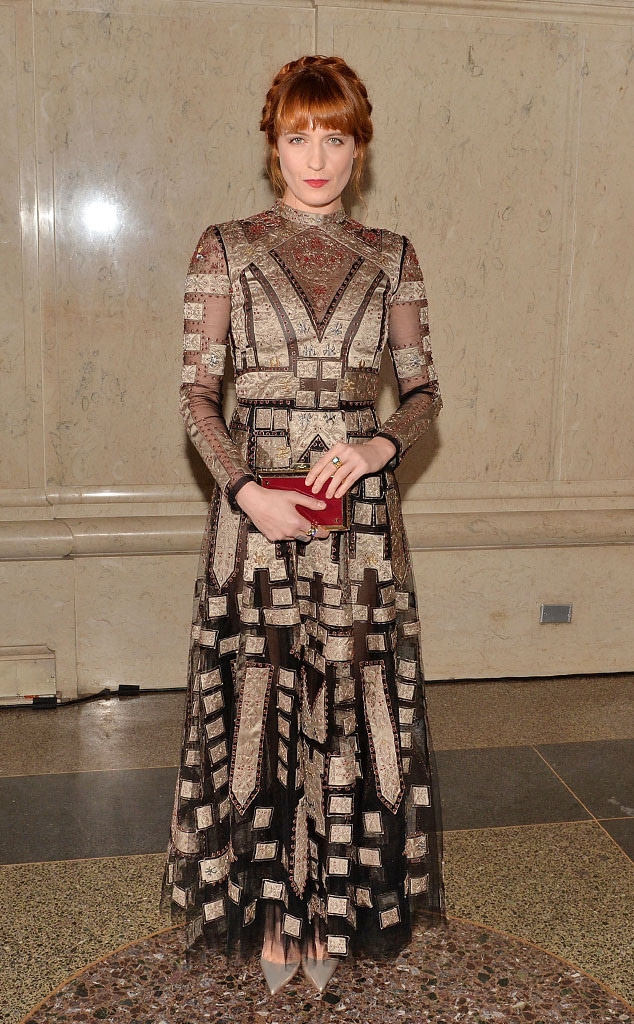 Andrew H. Walker/Getty Images
Before recently releasing her new single "What Kind of Man" off her upcoming album How Big How Blue How Beautiful, Florence Welch took more than a year off from making music.
The 28-year-old Florence + the Machine singer revealed this week she took so much time off because she suffered a "nervous breakdown" from working so much on her first two albums.
"Ceremonials and Lungs all blurred together, we didn't take any time off," Welch told BBC's Zane Lowe (according to The Independent).
"It was a decision to have a year off. [I had] a bit of a nervous breakdown," she explained. "It was a bit of a crash landing in a sense. It was a funny time, I've been so used to [having] a gig at the end of every day...In the year off, I was still going out and going to events but something wasn't quite right, I was spiraling a bit. I wasn't making myself happy. I think I just felt very unstable."
All that time off sure did some good for Welch, whose new single has received some rave reviews.
"It was a really vulnerable time for me when we first started making the record and because of that it's the most personal record I've ever made," she said.