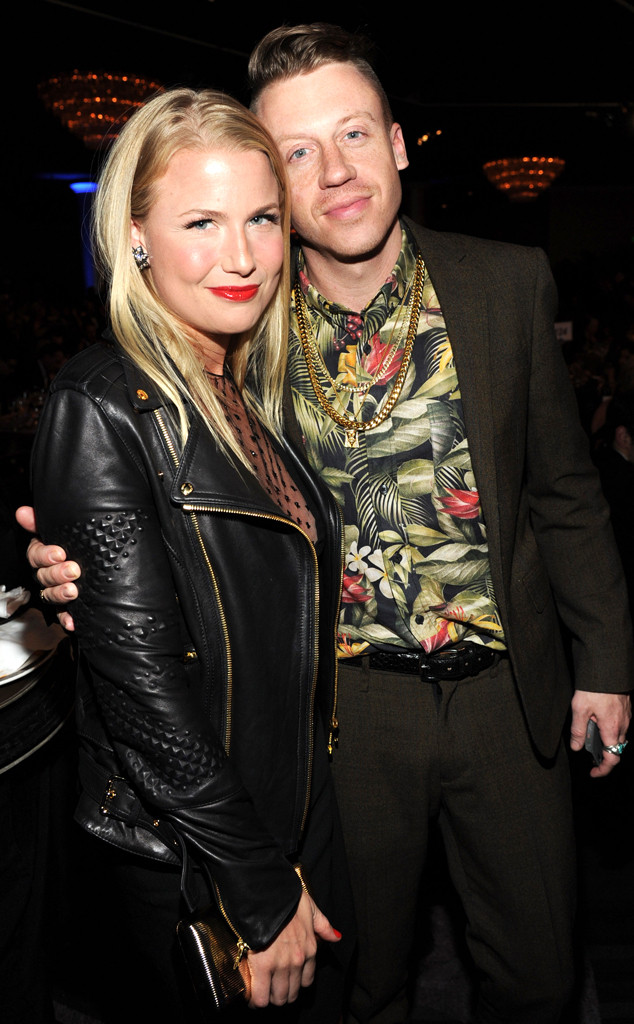 Kevin Mazur/WireImage
Congratulations might be in order for Macklemore and his lady!
Four days ago, a young neighbor named Cooper Clark snapped a selfie with Macklemore carrying a newborn and shared it on Instagram, writing, "Look who we just met! Congrats on your new baby!!!!" Since then, picture has been shared many times on social media. Per Clark's comments, the baby is a girl.
Is the baby Macklemore's? Is he carrying around a newborn just for fun? Reps did not return E! News' requests for comment. Jokes aside, the 31-year-old "Can't Hold Us" rapper likely welcomed his first child rapper with Tricia Davis, his fiancée and partner of more than eight years.
The couple announced her pregnancy in January with a heartwarming, emotional video and did not at the time reveal whether they were expecting a boy or a girl. They did reveal that Davis was due to give birth in May.
In April, Davis posted a photo flaunting her baby bump with a sweet caption that read, "My amazing doula April and midwives Tina and Wendy.... So grateful. A few years ago when I was producing the Same Love video Tina let us film the birth and death scene at her midwifery center.
"We were turned down by many other clinics and people.. She opened up to the project immediately and was so gracious throughout, despite Ben not being well known. Flash forward, she will be delivering our little boy or girl.. Gearing up for the exciting day with the team today was a treat."