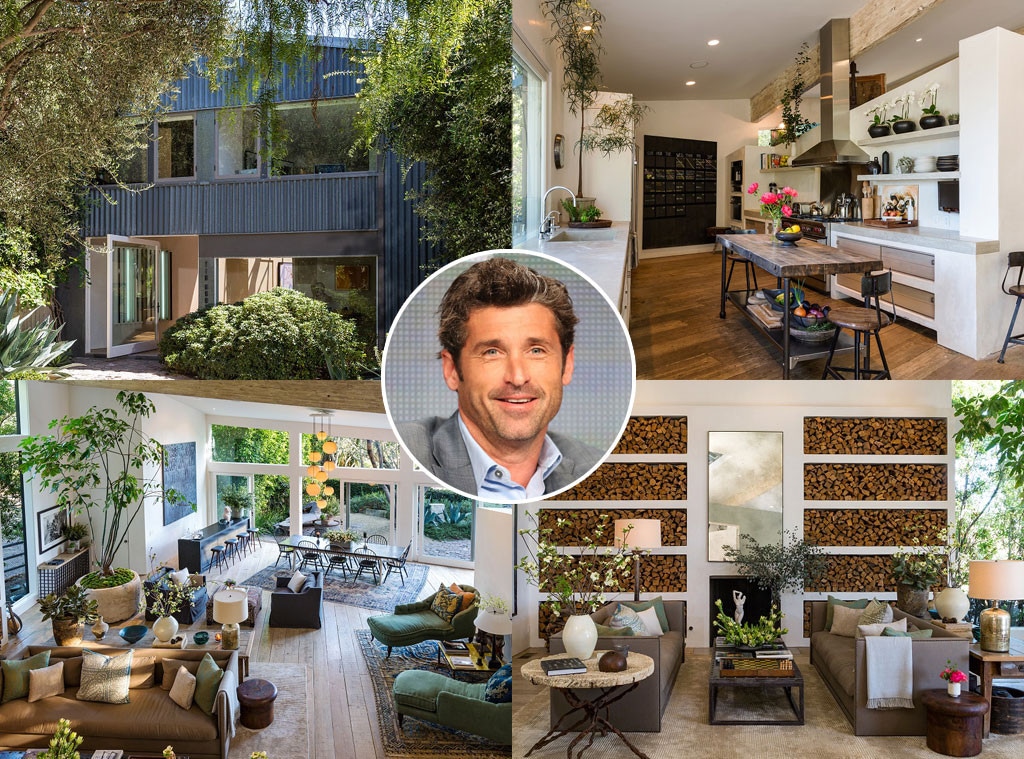 Courtesy: Zillow
Out with the old and in with the new!
That seems to be Patrick Dempsey's motto as he faces some changes in both his personal and professional life. In his latest big decision, the Grey's Anatomy star has decided to put his Frank Gehry-designed estate in Malibu up for sale. According to Zillow, the home is available for an impressive $14.5 million.
Planted on more than three acres of land, the home features three bedrooms, ocean views and a backyard composed of a spacious pool, fire pit, climbing wall and a pizza oven.
If that wasn't enough to make you envious, how does raised gardens, large seating areas and plenty of grass for tanning sound? Yes, we'd like to make an offer.
"We were looking for a little land and space, and a house with some architectural significance," Dempsey shared with Architectural Digest after purchasing the home. "The exterior's simplicity appealed to me, and the inside felt very expansive and calming."
He added, "Everywhere you looked there was something visually pleasing."
The home was originally purchased in 2009 for $7 million. Dempsey shared the house with his wife Jillian Fink and their three children. 
Fast-forward to today and the Hollywood couple is currently in the process of getting a divorce. In addition, fans continue to mourn the loss of Dempsey's character on Grey's Anatomy. Talk about a season of change!
According to Variety, Dempsey has found another home about a mile from Venice Beach, Calif. The original 1950s bungalow was transformed into a three-story home that Dempsey purchased for $1.9 million.
From the looks of things, if a beach is nearby, Dempsey is a happy man.
—Reporting by Claudia Rosenbaum