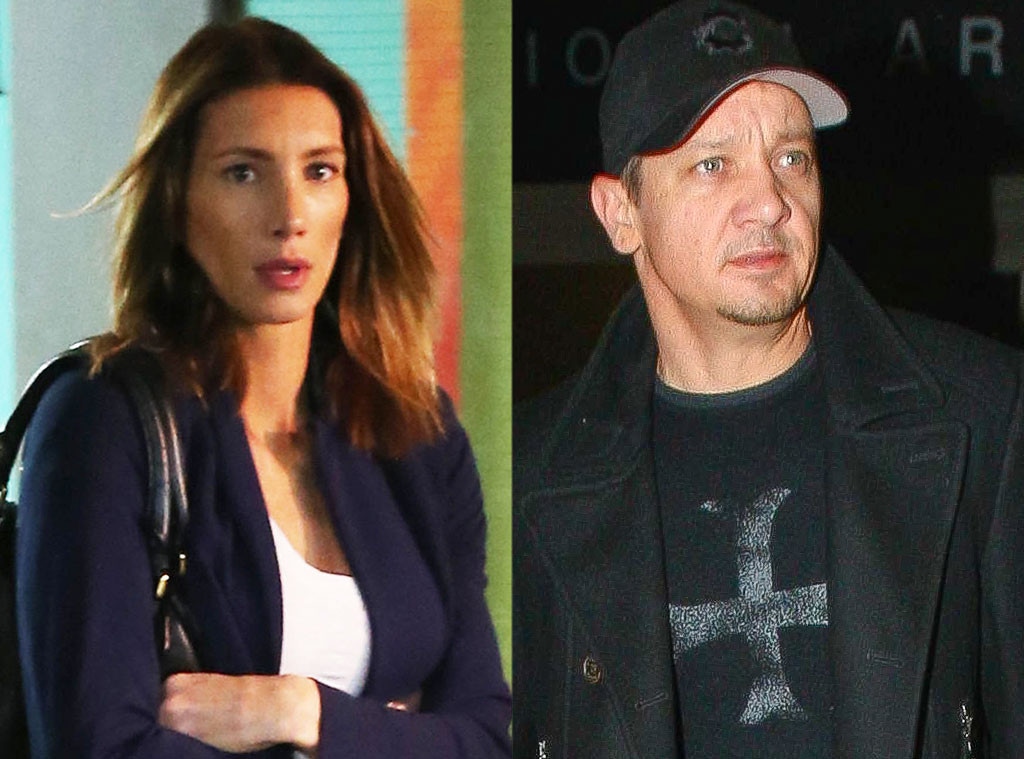 O. Duran/FAMEFLYNET PICTURES; AKM-GSI
Jeremy Renner and Sonny Pacheco may finally be able to enjoy their breakup in peace.
The Oscar-nominated actor and his soon-to-be ex-wife have reached a custody settlement that entails Renner forking over $13,000 a month in child support for their 2-year-old daughter, Ava Berlin Renner.
According to court documents obtained Wednesday by E! News, Ava's parents will share joint legal and physical custody.
Pacheco had been seeking a hefty hike in her monthly support payments, as well as primary physical custody of Ava; Renner had insisted on joint custody all along. His legal camp had also filed paperwork stating that by signing a prenuptial agreement before they tied the knot, Pacheco had waived her right to seek spousal support.
The settlement filing also stipulates that neither the Hurt Locker star nor Pacheco can "make derogatory or insulting remarks" about the other, a signiifcant other or either of their families in front of Ava. They're furter restricted from "arguing, yelling or using profanity" directed at each other in front of their child.
In addition to the $13,000-a-month and being asked to cover Ava's health care costs in full, Renner has also been ordered to pay back child support, based on the new terms, of $21,035.
Renner and Pacheco split up in December after just 10 months of marriage.