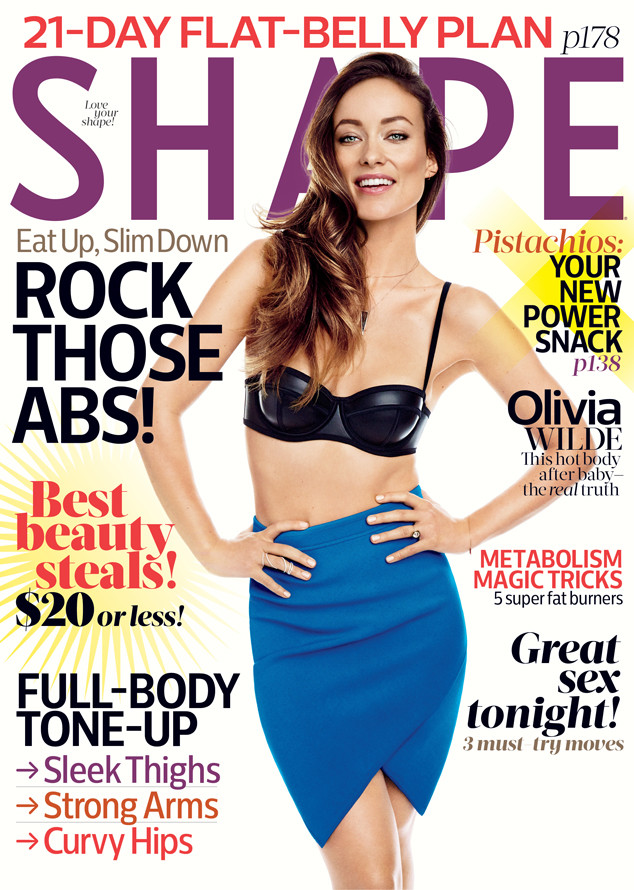 Shape
Well hello post-baby body.
Olivia Wilde is serving some serious sex appeal on the cover of Shape's April 2015 issue, and she's also opening up in the mag about what it took to trim her figure after baby. (Wilde shares son Otis, 11 months, with fellow actor Jason Sudeikis.) And we gotta know too, considering the hot mama has never looked better.
The actress writes a personal essay in which she describes feeling like the "walking wounded" after Otis' April 2014 arrival, quipping, "After giving birth, I joined the ranks of millions of new mothers when I moaned, 'Why do I still look pregnant? Is there another one stuck in there?"