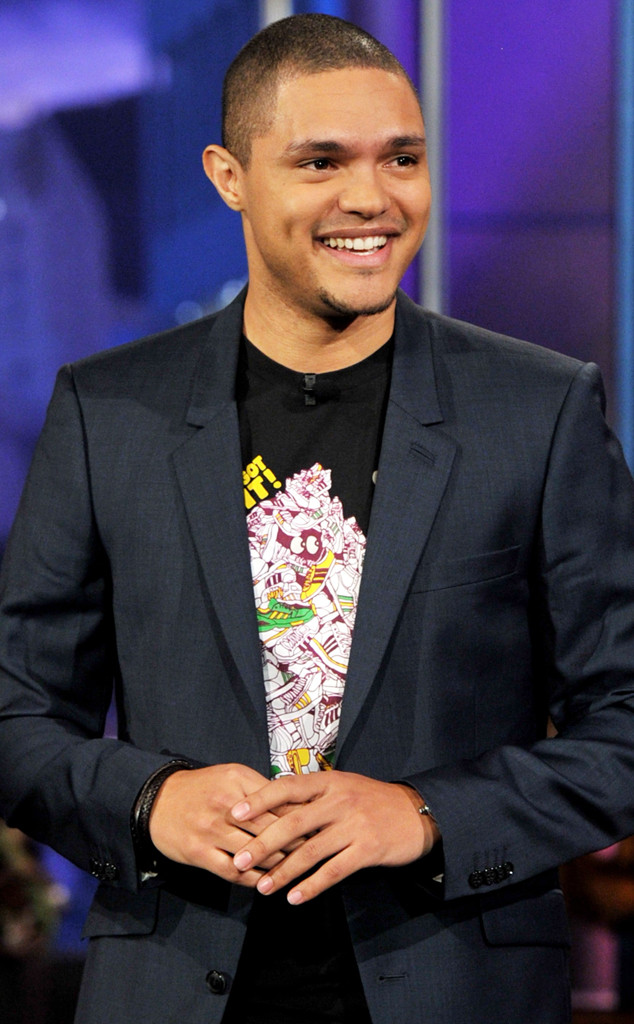 Kevin Winter/NBCUniversal/Getty Images
Someone should have warned Trevor Noah about the Internet.
People were quick to praise Comedy Central's choice for its new Daily Show host who is slated to replace Jon Stewart (after they learned who he was), but the Internet was even faster to criticize Noah after people unearthed some of his old tweets, which many have claimed are racist and anti-Semitic.
Many of his social media postings involve jokes about Jewish people and Israel. In one tweet he wrote, "Almost bumped a Jewish kid crossing the road. He didn't look b4 crossing but I still would hav felt so bad in my German car."
But when Apple officially inked its deal with Beats by Dre, Noah tweeted, "Behind every successful Rap Billionaire is a double as rich Jewish man. #BeatsByDreidel."
Although the tweet received some backlash at the time of its posting, the resurfaced tweet has made waves again. Noah even shot back at his critics, writing, "There's only one rap billionaire," in reference to Dr. Dre. And an offended Twitter user responded, writing, "The guy seems to have a problem with Jews....What's that called again? #DailyShow @Trevornoah."