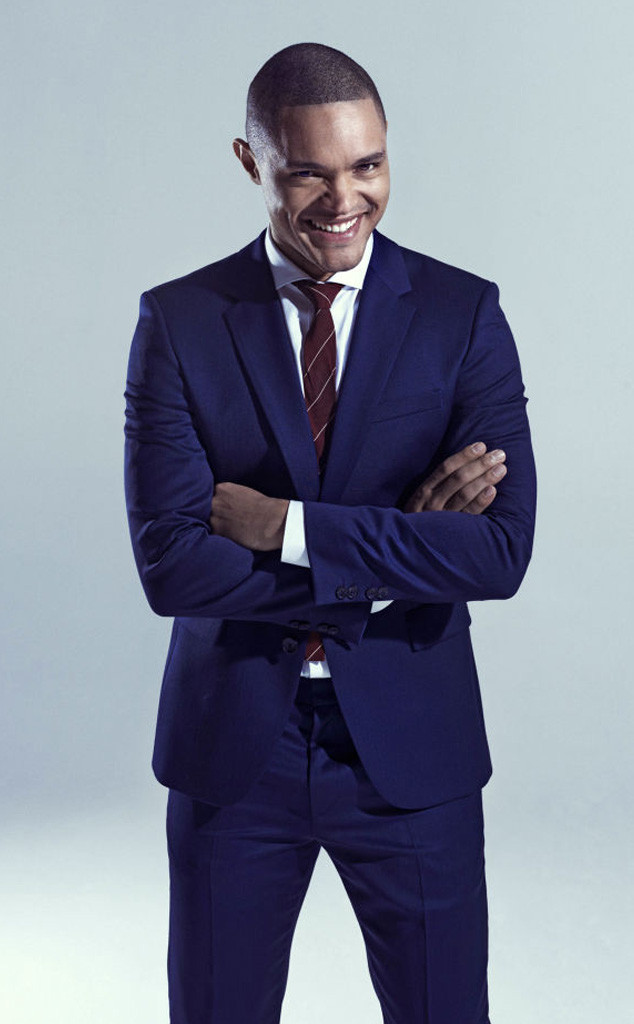 Byron Keulemans/Comedy Central
Trevor Noah is the new host of The Daily Show. The 31-year-old made his debut as a contributor in December. Fast forward three months and he's replacing Jon Stewart as the host of the popular Comedy Central program.
"It's an honor to follow Jon Stewart. He and the team at The Daily Show have created an incredible show whose impact is felt all over the world," Noah said in a statement. "In my brief time with the show they've made me feel so welcome. I'm excited to get started and work with such a fantastic group of people."
"You don't believe it for the first few hours," Noah told The New York Times regarding learning about his new gig. "You need a stiff drink, and then unfortunately you're in a place where you can't really get alcohol."