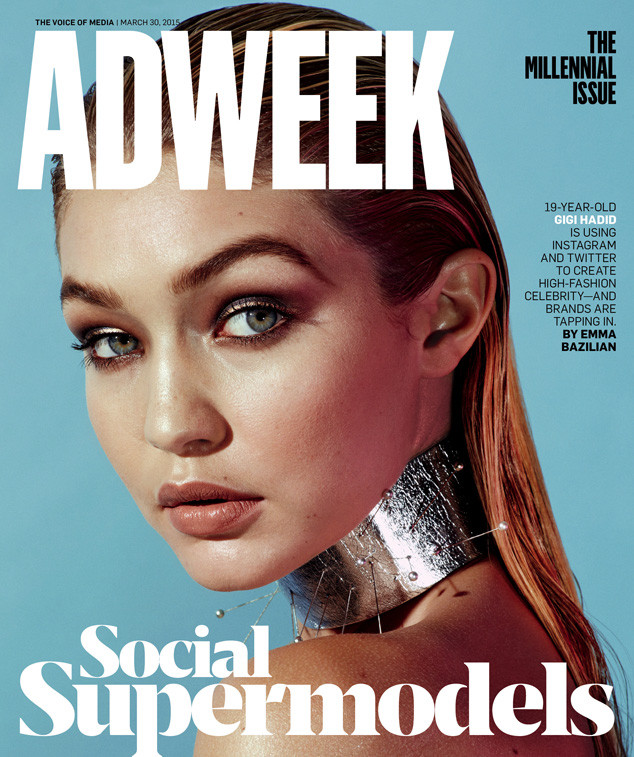 Alexei Hay/Ad Week
Gigi Hadid stuns again!
The teen supermodel is absolutely breathtaking on the latest issue of Adweek, which also features a white hot photo spread inside. The accompanying interview explores the rise of models whose success is also bolstered by a massive social media following (Kendall Jenner and Karlie Kloss are named alongside Gigi).
What did we find out about Hadid? Well, she's grounded—about her career right now and in the future.
"What people want to know is, OK, what's after modeling? And that's forcing us to think about those things [even earlier]," Hadid said. "It's not just OK anymore to model until you're 25 and then stop and be a housewife."
So what is in store for Gigi after modeling? The star thinks a broader career in entertainment could be in sight: "I'm an entertainer, and I think that I'll always be in that business," she revealed.