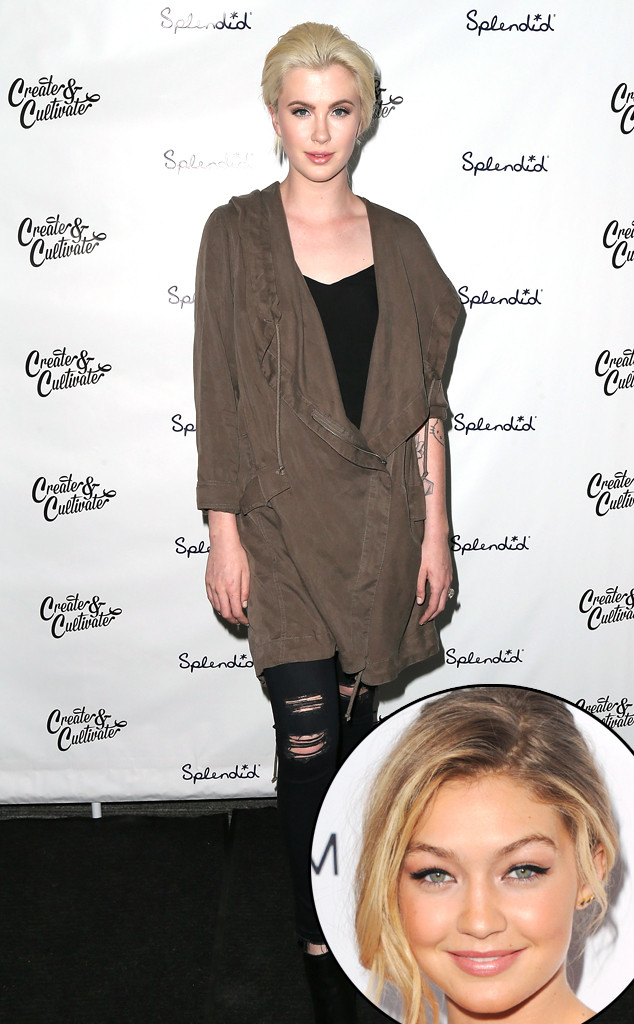 David Livingston/Getty Images
Is Ireland Baldwin ready to jump into the boxing ring with pal Gigi Hadid? Not a chance!
Ireland dished on her longtime friend's hardcore workouts exclusively to E! News during Create + Cultivate's Fashion & Beauty Summit Speaker Dinner, hosted by Splendid. And—surprise!—the 19-year-old model revealed that keeping pace with Gigi at the gym is just as challenging as it looks on Instagram.
"I couldn't keep up! I watch Gigi, and I'm terrified of her. If I snuck up on her and scared her or something, she would kill me!" Ireland joked of her friend's ability to pack a punch. "She's learning things that should be illegal, like crazy! [Kickboxing] terrifies me—I'm like a softy in the corner doing yoga while these girls are breaking boards with their heads."