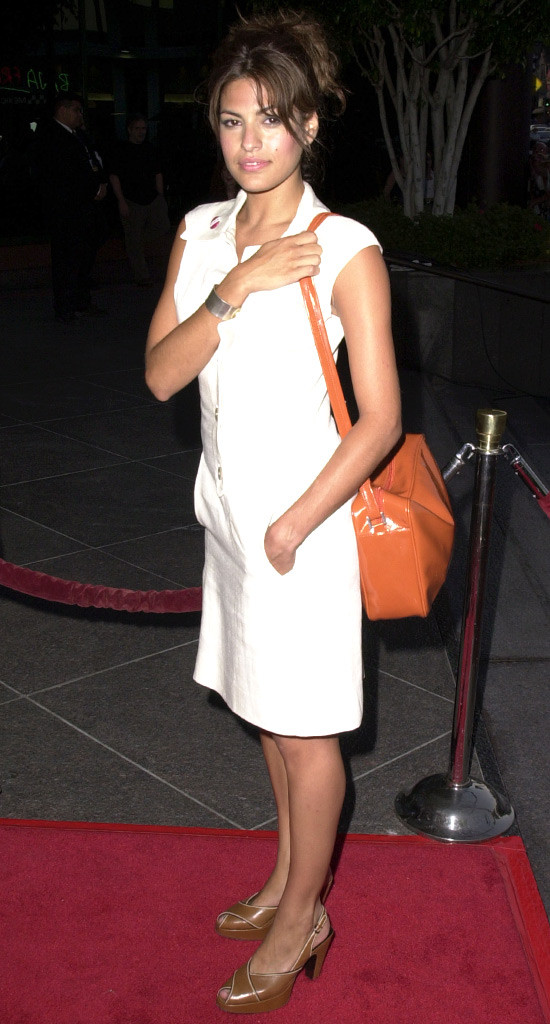 SGranitz/WireImage
Nothing like a red carpet throwback!
It turns out that Eva Mendes is not only a master of wearing sweatpants, she has an eye for a chic bargain buy, too: The actress shared a photo of her first-ever red carpet premiere (for the film The Others in 2001) on Instagram, and get this—Eva sported a $6 white shirtdress from Goodwill.
"The debut of my latest @nyandcompany collection has me throwing back to my first red carpet. I did my own hair and make up and that's a $6 dress from Goodwill. I've always loved a cheap find. Viva thrift shops! #tbt," she wrote alongside the vintage snap.
First, we need to note that this look is a bargain-buy win: The dress features a simple, classic silhouette, crisp white color and just-above-the-knee cut, something we might have in our closets, like, now in 2015. (We might go without the patent-leather clogs and orange carry-all, but hey, it was the early 2000s).