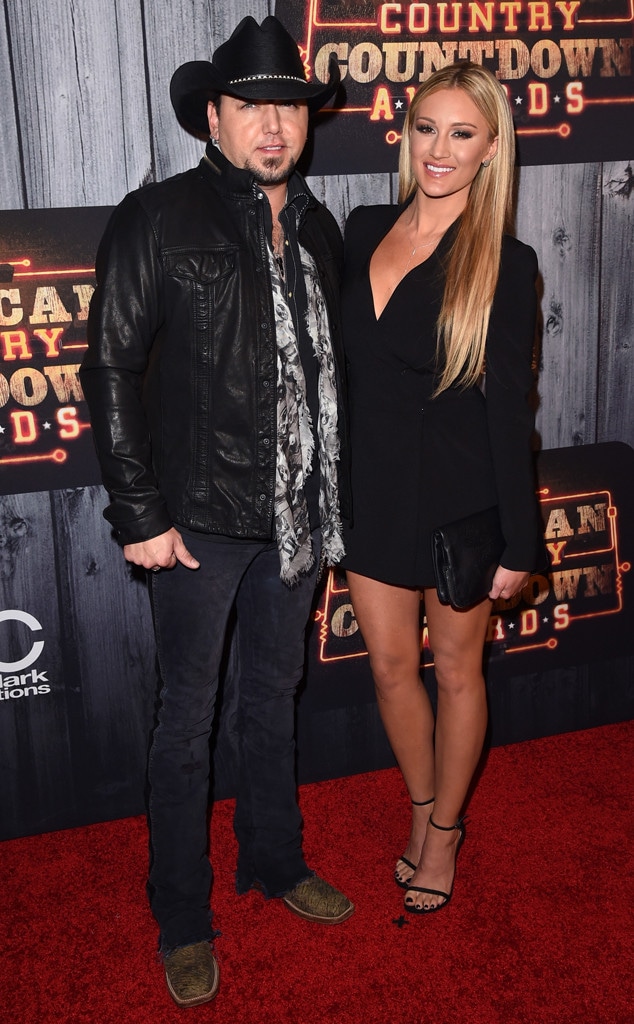 Jason Merritt/Getty Images for dcp
Country lovin' is alive and well this weekend!
Jason Aldean and fiancée Brittany Kerr are officially husband and wife after experiencing a romantic wedding ceremony Saturday evening in Mexico, his rep confirms to E! News. 
"This is the best day ever—I've got my girl here, my friends, my family—it's the best day ever," Aldean told Us who first broke the news. Kerr added, "Today has been the best day of my life. I feel like the luckiest woman to have been able to marry my best friend."
Just a few months ago, the Hollywood couple revealed they were slowly but surely planning their romantic ceremony.
"It's coming along, kind of," Aldean revealed to E! News at the 2014 CMT Artist of the Year Awards. "It will happen sometime in the next year." Way to keep a secret, guys!
What couldn't be hidden was the pair's love for each other. Despite the drama surrounding his highly publicized affair and subsequent split from his wife Jessica Ussery, the country artist simply wanted people to know he was in love.
"It has been two years of this s—t," he told Billboard magazine. "Get over it, already!"
Kerr certainly did. After getting proposed to during the "Burn It Down" tour, the former American Idol contestant shared how grateful she was at the love she had found.
"My heart has never been more full of happiness and love…Can't wait to spend the rest of my life with this man," she wrote on Instagram. "So many blessings and memories are in our future and SO thankful I get to share them with him. Thanks for all the support and kind words y'all have given us."
She added, "#Love #ForeverandEver #ItDidnthappenatthezoo #happyhappyhappy." Congratulations to the couple on their exciting news!