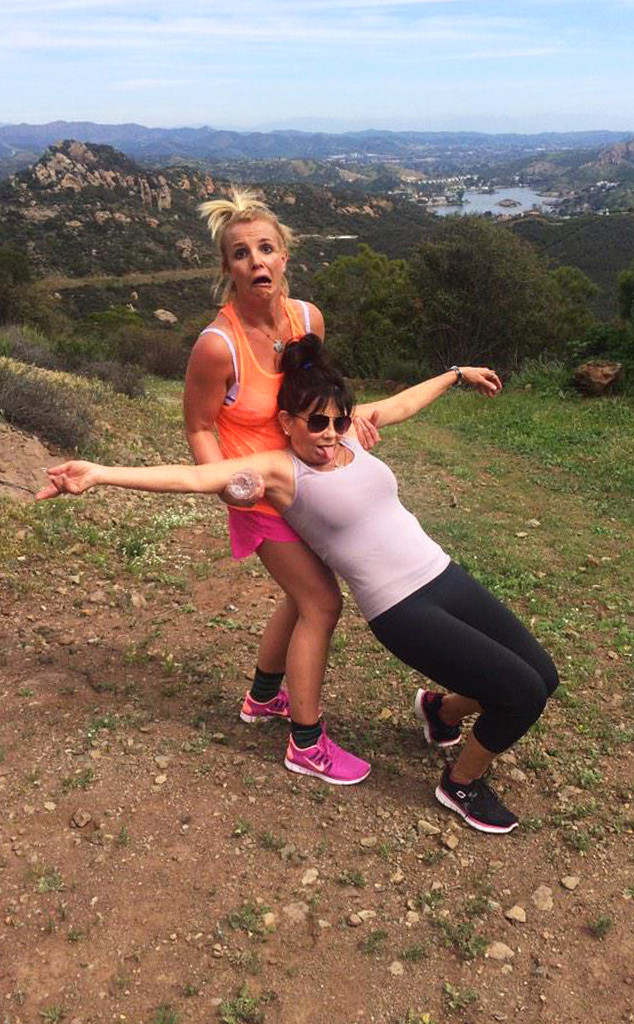 Twitter
You better work, Brit!
As Britney Spears enjoys a few days off from her popular Las Vegas shows at the Planet Hollywood resort, the "Piece of Me" singer decided to make use of her free time with an afternoon hike.
Joined by her mom Lynne Spears, the dynamic duo looked like fitness pros as they climbed to the top of the mountain.
But based on social media, they were pretty "lucky" to made it out a-okay. "We (sort of) made it up alive…lol," Brit Brit wrote on Twitter while showing off a hilarious face.
Lynne looked just as exhausted as she fell into her daughter's arms. No pain, no gain ladies!