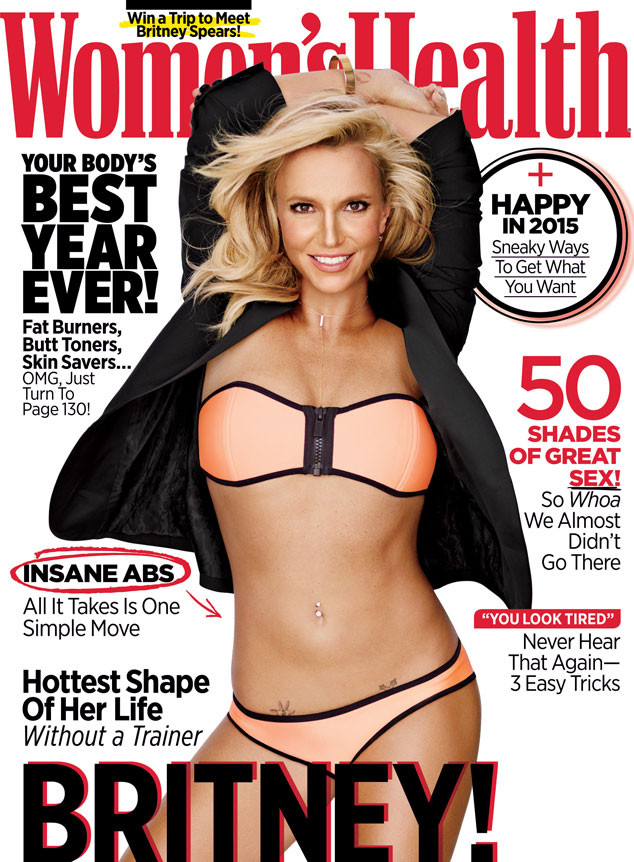 Women's Health
Whoa, mama!
Britney Spears covers the January-February 2015 issue of Women's Health, and the mom of two is showing off her famed abs in a teeny-weeny neon two-piece. (Still there? Check. More toned than ever? Double check.) This isn't the 33-year-old's first body-baring magazine cover, of course: Just last year, Brit fronted the June issue of Shape in a strappy white bikini.
In Women's Health, Spears opens up about her diet habits, daily fitness routine (personal diary included) and what motivates her to stay fit.
"After I had Jayden, it was real easy for me to get back in shape," she revealed. "But five years later, I started noticing changes in my body. My hips are a little bit wider because I've had kids. So it was crucial for me to be continuous with my exercise."