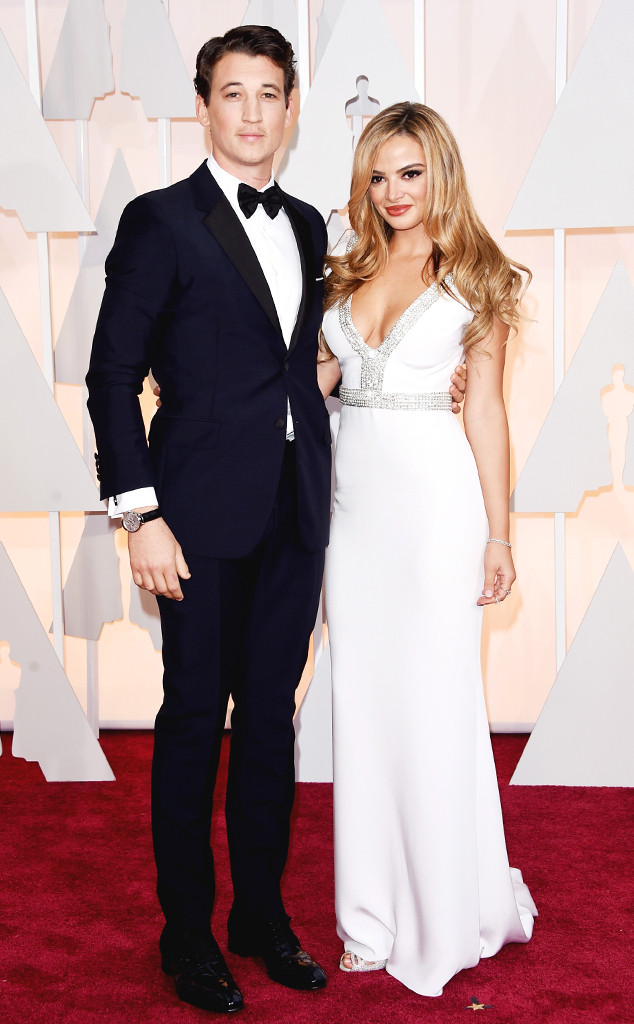 Jason Merritt/Getty Images
They turn heads on red carpets and get fans buzzing with their PDA-filled Instagram posts.
But for admirers of Miles Teller and Keleigh Sperry, so much about this Hollywood couple is a secret, until now.
While promoting Insurgent this weekend in Los Angeles, the actor shared new details about his leading lady and how he makes a relationship last in such a demanding business. Get ready for some awww moments.
"She's lovely," he gushed to E! News. "It's been pretty easy because right now, her full-time gig is kind of being with me and before her, I would never invite a girl into that world because I didn't think I could have both."