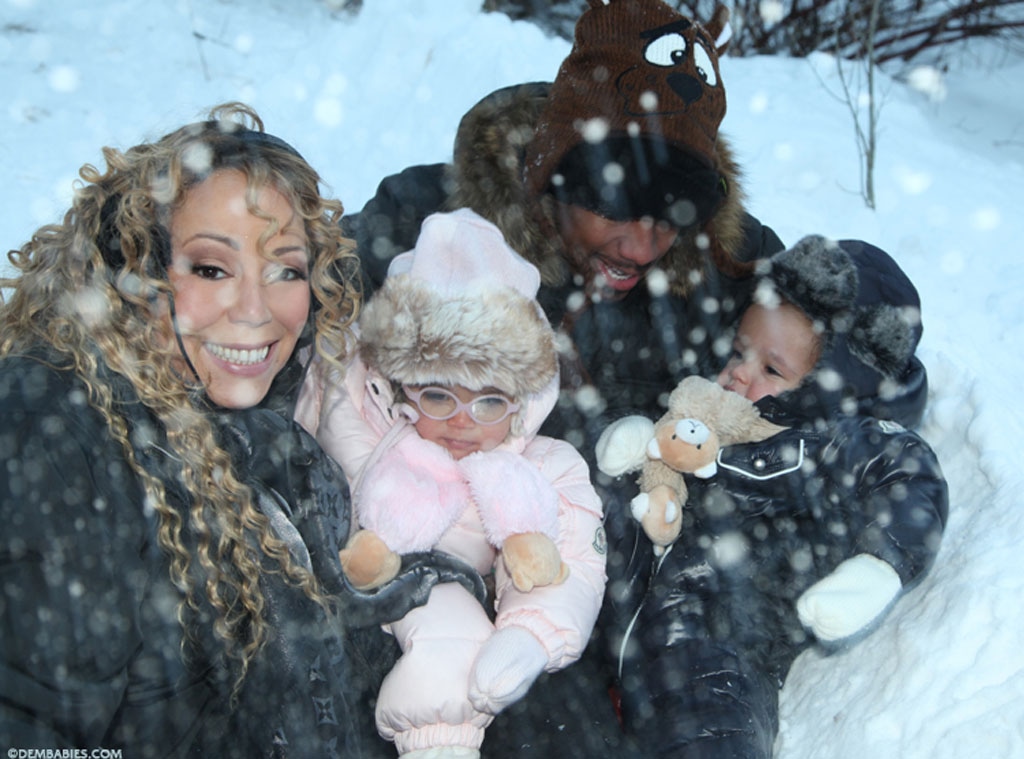 dembabies.com
No matter what life throws Nick Cannon's way, he has his eye on a few important people.
"Family is the number one priority," he told E! News while gearing up for another round of America's Got Talent auditions in New York City. "It's always making sure that you make that connection first."
He added, "Just even where I move or the places where my days start has to be starting with the kids first."
Just two months ago, reports had surfaced that Cannon filed for divorce from Mariah Carey after six years of marriage. The couple welcomed twins Moroccan and Monroe (affectionately referred to as "Dem Babies") on April 30, 2011. 
Watch:
Nick Cannon's Twins Are Growing Up!
Before they turn four next month, Cannon wants to make it clear that they aren't babies anymore. They're growing up in the best way possible.
"Dem kids, dem damn kids," he joked on the red carpet. "They put two D's on it."
Don't worry, they aren't driving daddy crazy at all. Instead, they're gaining their own point of view that shows how creative they already are.
"I'm loving their independence," he gushed. "We've been doing some shopping lately and picking out what kind of bed they wanted and their own drapes and they're like designing their own rooms."
Yes, it's a big deal. After all, it appears Moroccan and Monroe are getting their own rooms.
"Up until this point, they've kind of shared rooms and now they're kind of individuals," he shared. "It's watching that individuality come out. It's really cool."
America's Got Talent season 10 returns this summer on NBC. (E! and NBC are both part of the NBCUniversal family.)
—Reporting by James Chairman