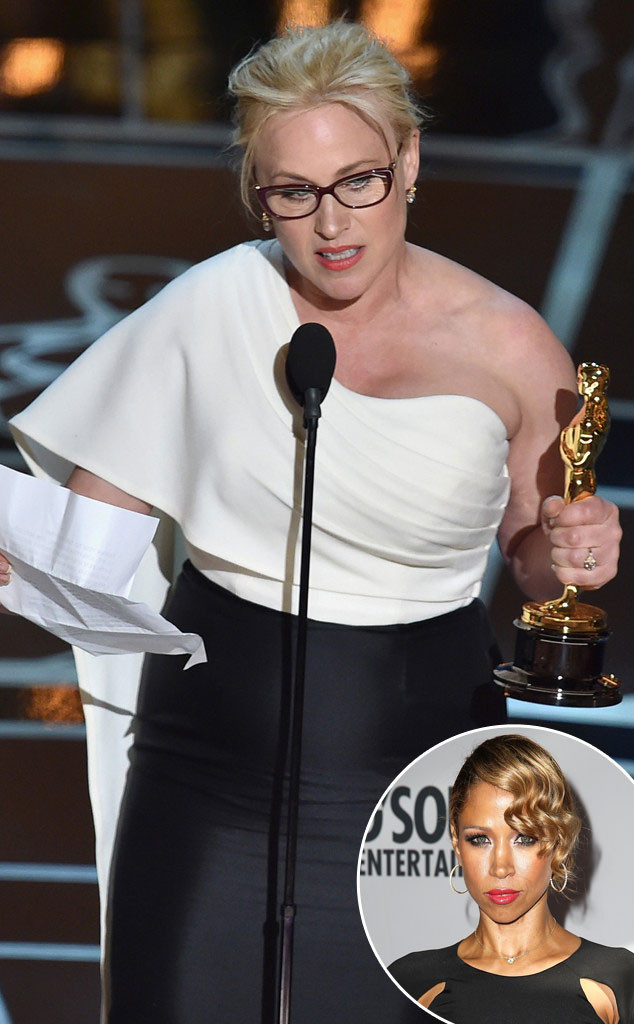 Getty Images
Let's just say, Stacey Dash didn't have the same reaction to Patricia Arquette's Oscars speech as did, say, Meryl Streep and Jennifer Lopez.
"I was appalled. I couldn't believe it," Dash said on this morning's Fox and Friends in response to what was one of the most memorable lines of the night, Arquette's much-applauded remark that "it is our time to have wage equality once and for all and equal rights for women in the United States of America."
What, no good?
"First of all, Patricia Arquette needs to do her history," Dash said. "In 1963, Kennedy passed an equal pay law. It's still in effect. I didn't get the memo that I didn't have any rights."