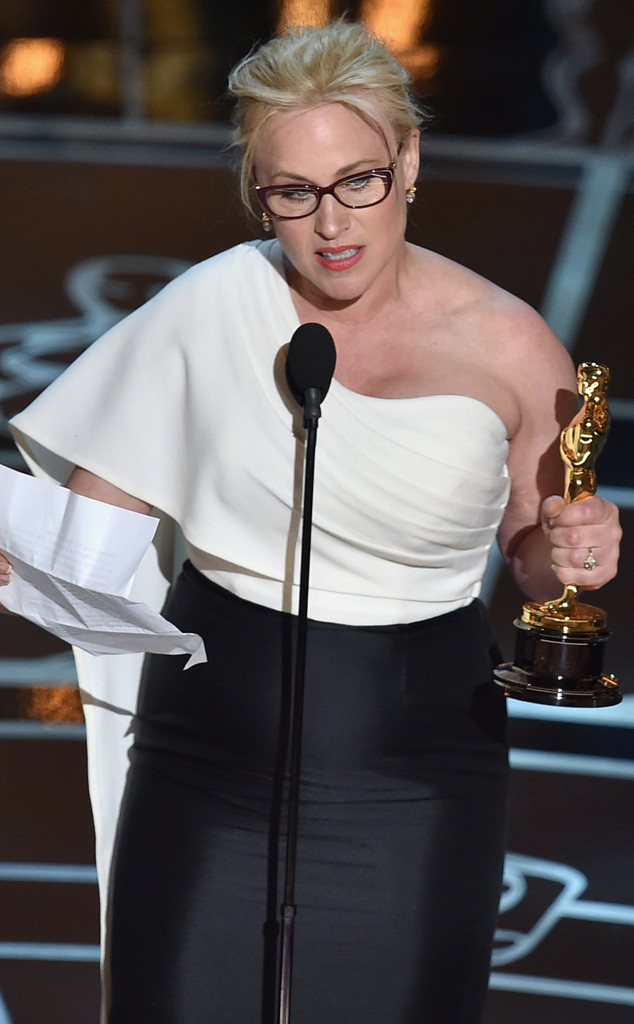 Kevin Winter/Getty Images
Patricia Arquette's girl power Oscars acceptance speech was applauded by many—including Meryl Streep and Jennifer Lopez—but it's what she said backstage that's landed her in hot water.
Shortly after winning the Academy Award for Best Actress in a Supporting Role, the 46-year-old told reporters, "It's time for us. It's time for women. Equal means equal. It's inexcusable that we go around the world and talk about equal rights for women in other countries when we don't have equal rights for women in America.
"When they wrote the Constitution, they didn't intend it for women."