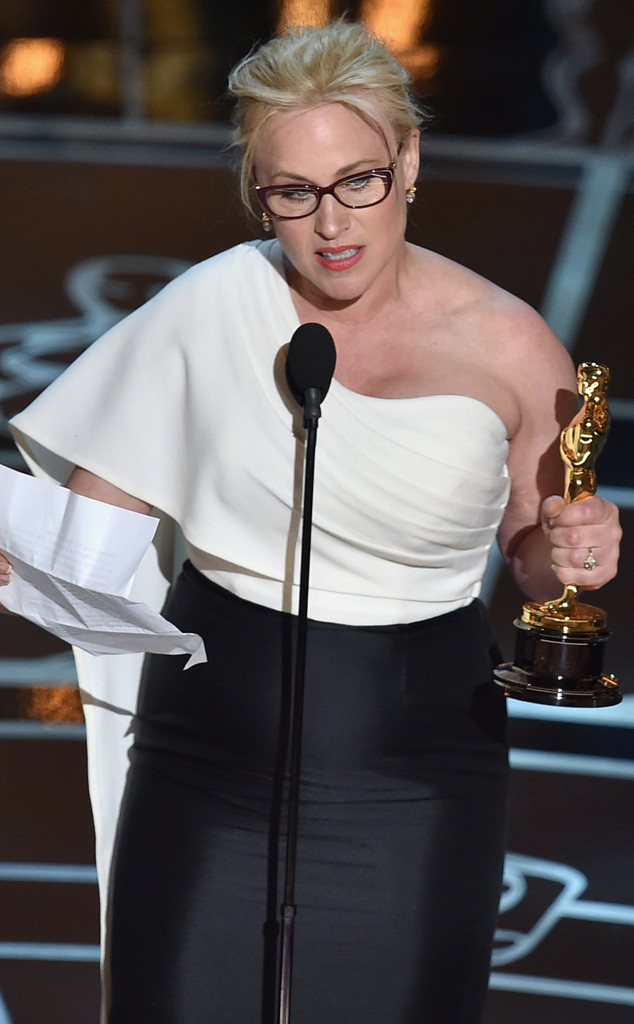 Kevin Winter/Getty Images
No need to consult a medium to figure this one out.
Patricia Arquette capped off her victorious season tonight at the 87th Annual Academy Awards with the Best Supporting Actress win for her literally years-in-the-making role as a divorced-then-questionably-remarried mother of two in Boyhood.
And the actress took the opportunity to thank everyone, ever (so it seemed) for helping her get to this moment, as well as used the podium soap-box style to demand equal rights (particularly in the bank account department) for women.
She thanked the Boyhood cast and crew, her siblings, parents and children ("the deepest people that I know")—and her kids' fathers, exes Paul Rossi and Thomas Jane (happy birthday today to Jane, coincidentally)—as well as "my friends who work so hard to make this a better place" and the "heroes, volunteers and experts who helped me bring ecological sanitation to the developing world through GiveLove.org."
But then she got political... and Hollywood was lovin' it!