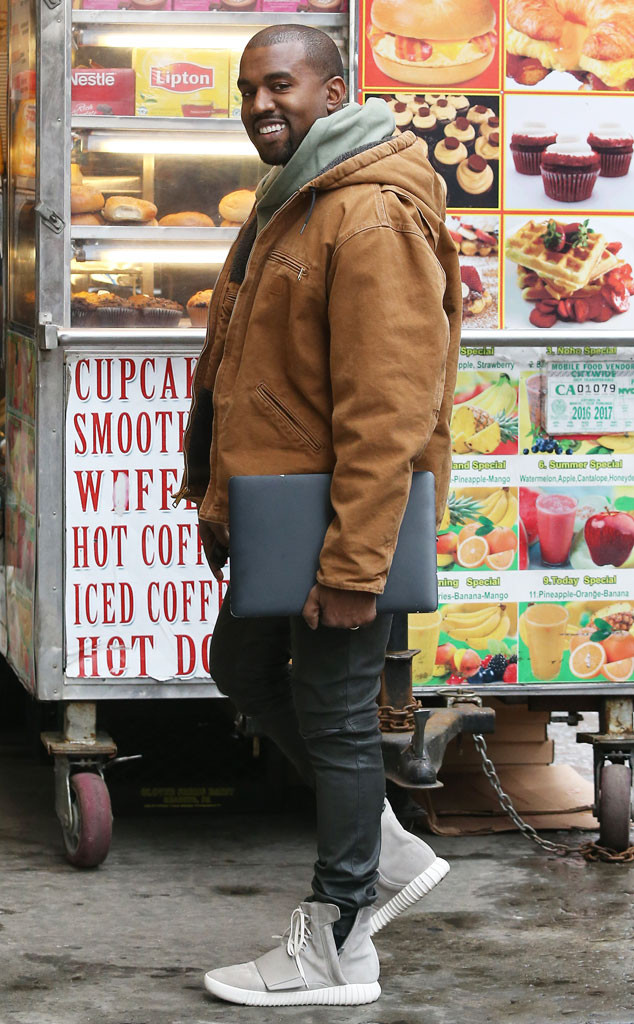 PacificCoastNews
Kanye West attempted to clarify his controversial Grammys comments this morning during his chat with Ryan Seacrest, but as we come to except in interviews with the outspoken rapper, we were still left scratching our heads.
In case you haven't been on the Internet since Sunday, the remarks we're referring to are of course his viral Grammys rant at the E! After Party—during which he said that Beck "needs to respect artistry and he should have given his award to Beyoncé" following the musician's big win for Album of the Year.
"When I said that thing about respect artistry, I think it came off the wrong way, and that was a mis-wording on my part because obviously Beck is one the most respected artists and respects artistry," the 21-time Grammy-winner told Seacrest. "But I felt — and this is my opinion and he's his own man and he's not wrong and we'll still go play basketball and stuff [unless] he doesn't want to do it — but I felt that even though the Grammys some times gives awards to people who you wouldn't think should win in the category, as a respect to artists, we mention the other artist's name in our speech. And that was the point I was making about it.