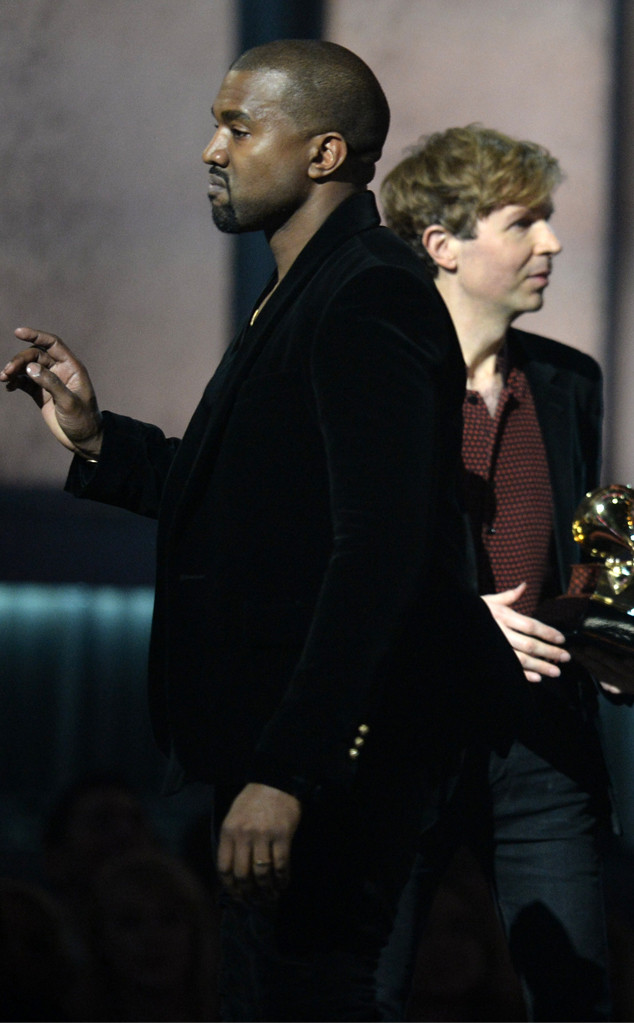 ROBYN BECK/AFP/Getty Images
Everybody wins!
Kanye West's sense of humor (and impeccable timing!) made a welcome appearance tonight at the 57th Annual Grammy Awards—and the only thing missing was the fast cut to Taylor Swift in the audience!
Beck's Morning Phase was named Album of the Year, a category in which the now 44-year-old veteran of the alt-rock scene topped the likes of Pharrell, Ed Sheeran, Sam Smith and Beyoncé. And, in case your iTunes playlist is long and your memory short...
Remember the last time someone beat Beyoncé and Kanye West was right near by...?