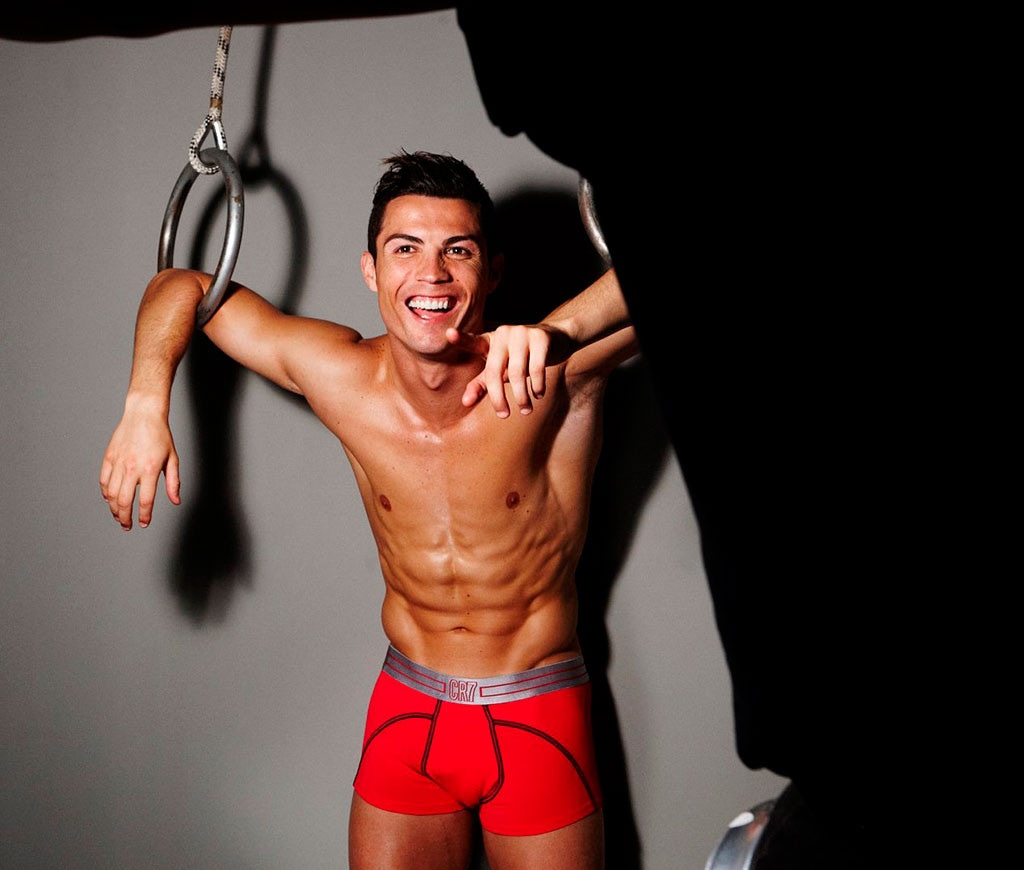 CR7 by Cristiano Ronaldo
Well hello there, Cristiano Ronaldo.
The soccer star has stripped down—literally—to his unmentionables in the spring/summer 2015 campaign for his underwear line, CR7. To say he looks good is putting it so lightly. The ab-tastic athlete is bronzed, toned and pretty much perfect in the pics from his new campaign.
The underwear looks pretty good, obviously LOL.
Donning red, black and blue undies, Ronaldo poses among different pieces of athletic equipment, furthering that he's one of the fittest athletes of our time. On his new line, Ronaldo says, "I love vibrant colours and underwear is a great way to experiment with different looks. The bright pink and red in the new collection and the bold patterns gives it a distinctive look for Spring/Summer.
"I like to make sure that the collection stands out! I'm really proud of it," he adds.
Along with the debut of his new campaign, which was shot by fashion photographer Rankin, Ronaldo also has dished some of his most important fitness tips. If we follow these pieces of advice, maybe we can all look like him! (In our dreams...)
Here are some of his best (and accessible) tips:
-Set yourself goals. It will help to keep you focused and work towards something.
-Working with a training partner is a good way to add a bit of competitiveness and help push yourself. If you train with someone who is a similar level to you then you will help push each other.
- Proper sleep is really important for getting the most out of training. Sleep helps muscles recover which is really important.
-Warming up properly prevents injury.
-Mix it up. I recommend a combination of cardio (running and rowing) and weight training to ensure that workouts target all areas of the body and increase both strength and stamina. It also helps to keep it interesting.
-Fit in exercise wherever you can. You can do an abs workout in your bedroom when you wake up in the morning or before you go to bed. If you get into a routine then it makes it easier as it will become a habit.
-A good workout must be combined with a good diet.
-Make sure you stay hydrated
-Relax!
Even though getting enough sleep can be hard to come by (who isn't jam-packed with work?!), we're pretty sure these photos will be enough motivation to get you to do anything.
What do you think of his new campaign? Sound off in the comments below!