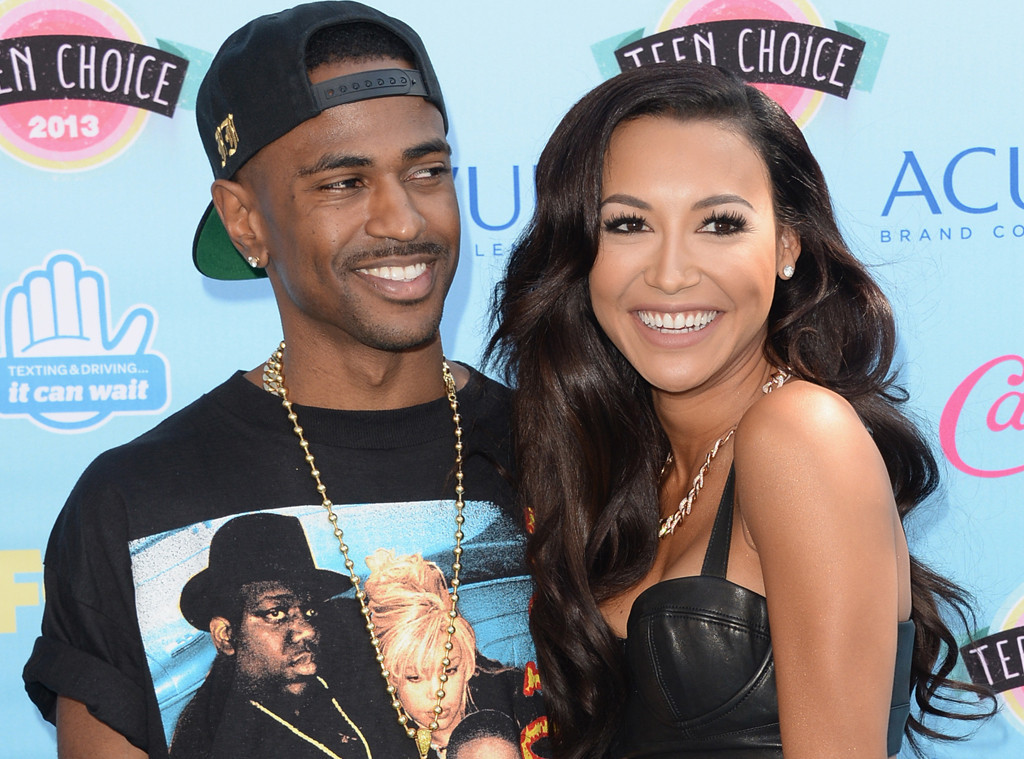 Getty Images
Big Sean and Naya Rivera's relationship heated up as quickly as it burnt out, but who could forget how bitter both parties subsequently became?
After deciding to call off their wedding, the rapper and his Glee-starring ex started hating each other rather publicly and turned to social media, music and any forum they could find to trash one another. Rivera even went so far as to accuse her ex-fiancé of stealing a pricey Rolex watch from her.
"@bigsean stealing rolexes from a lady's house now. Maybe cuz I'm on Glee and making more money or something. #triflin," she tweeted at the time. She later deleted it.
Although she married Ryan Dorsey three months later, their apparent hatred for one another continued as the rapper then released "I Don't F--k With You," which was rumored to be about his former flame. But in the February edition of Complex, the "Beware" rapper opens up about the theft his former fiancée accused him of.
"First of all, why would I have to steal a Rolex?" he tells the mag. "Second of all, every Rolex that I have, I have receipts for, papers for, certificates of authenticity for. I would never steal a Rolex from anybody.
"You see [Naya's] tweet got deleted in like 20 seconds," he adds.
The Detroit-born rapper doesn't comment on whether or not rumors of Rivera's alleged jealousy and controlling tendencies are true, but he does open up about the reason why their relationship dissolved. According to him, the couple began fighting more than they did anything else. But he does add that he "wasn't surprised" by her accusation.
"I felt like it was unnecessary drama 'cause in my eyes it wasn't true. I wasn't surprised by it," he tells the mag. "Even though I didn't steal anything, I wasn't surprised by it."
Although he doesn't insult her in any way, that definitely doesn't sound like a compliment!
Now dating Ariana Grande, the hip hop star says that they began as really good friends, which is on of the aspects he respects most about their relationship.
"It was cool to have a girl that I could talk to about my problems," he dishes. "I did that with her. It's not some fake-ass, inauthentic shit when I say we were friends. This is something special and I appreciate every moment of it."
Although it took them getting spotted holding hands backstage at the 2014 MTV Video Music Awards to go public, he says that he tries not to let the publicity get in the way of what they have together.
"I don't think about it like that," he says. "You can't be afraid, because when you're afraid you don't give it your all."