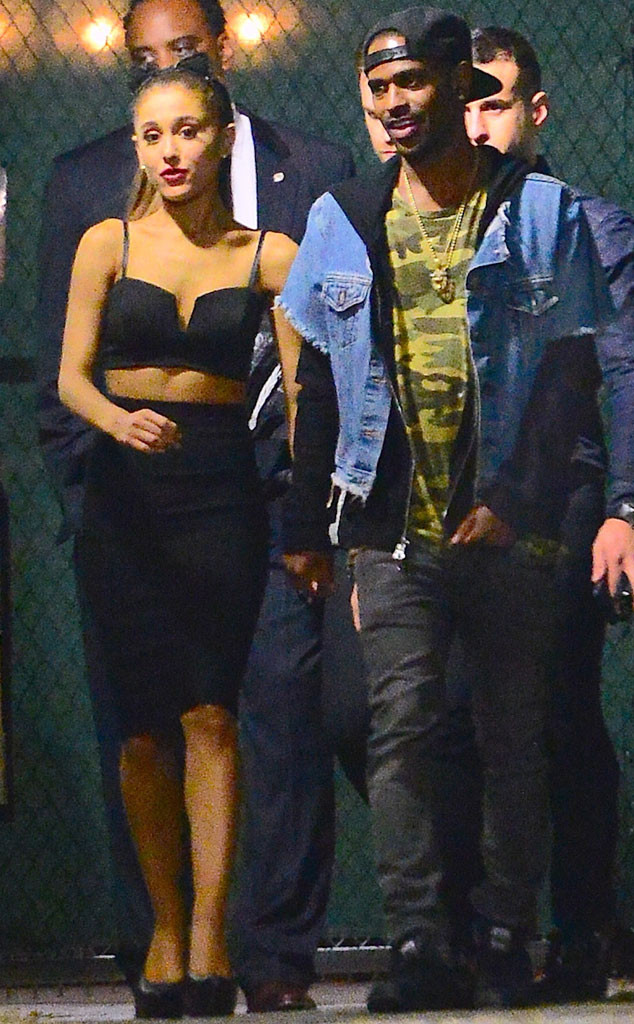 Splash News
It's official: Ariana Grande and Big Sean are a couple!
Despite plenty of evidence that the twosome are more than just friends, the 21-year-old singer has finally confirmed her relationship status with the famous rapper.
"Yes," Grande replied when asked by Telegraph magazine if it's true she's dating Big Sean. "He is one of the most amazing men in the world, and that includes my grandfather and my brother."
What a compliment!
She adds, "I think the world of him, and he's an amazing person. That's kind of all there is to it."