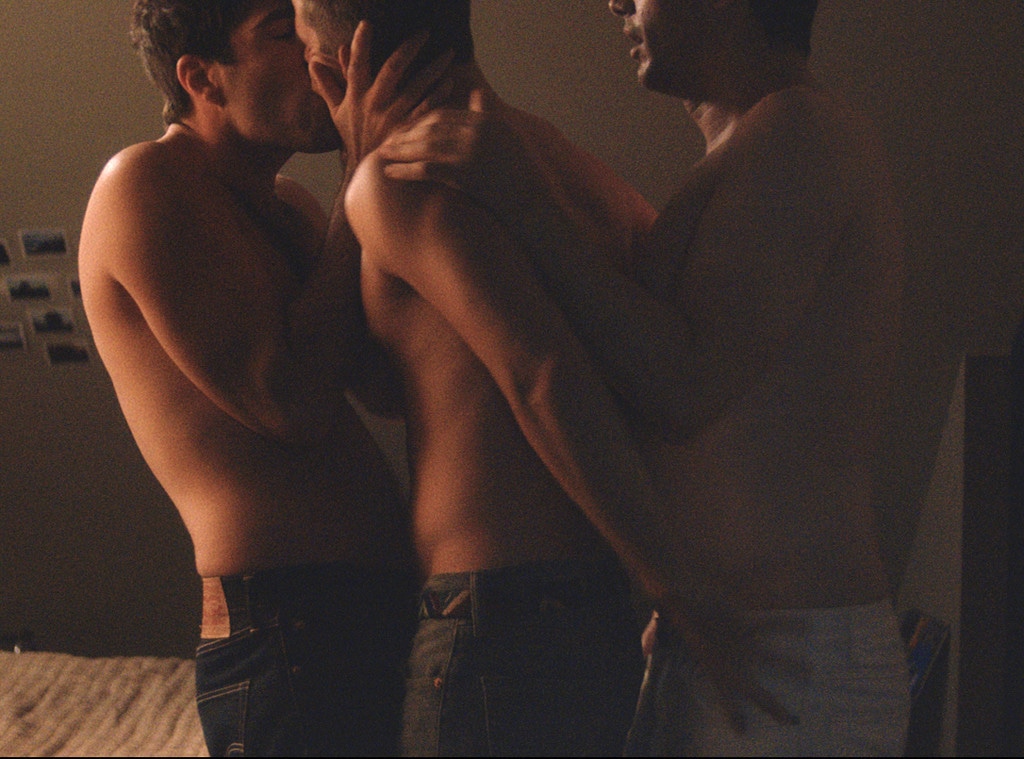 RabbitBandini Productions
We're getting our first look at the steamy three-way sex scene in I Am Michael!
In some recently released pics from the upcoming Sundance Film Festival indie flick, James Franco, Zachary Quinto and Charlie Carver show some skin while making out.
The threesome photo shows all three hunks shirtless. Quinto makes out with Carver while passionately holding onto his face. Franco stands behind Carver with his hands of his back. Meanwhile, Carver reaches behind him to grab Franco's waist. Hot! We can only imagine what happens next.
RabbitBandini Productions
In I Am Michael, Franco plays real-life character Michael Glatze, a former gay activist who became an anti-gay Christian fundamentalist after rejecting his homosexuality.
Back in November, E! News broke some scoop about the "very hot" three-way sex scene. "They first meet in a club. The music is pumping. It's the nineties!" a source told us. "When Charlie's character questions Franco about having a boyfriend, Franco says, 'He'd like you, too.'" Cue to the steamy sex scene!
RabbitBandini Productions
Meanwhile, several other recently released photos from the film show Franco and Quinto sharing a sweet kiss and having a tender PDA moment in the woods. Franco is also shown naked in the bathtub. Emma Roberts, Daryl Hannah and Leven Rambin also star in the movie.
Check out all the pics for yourself!
RabbitBandini Productions
RabbitBandini Productions