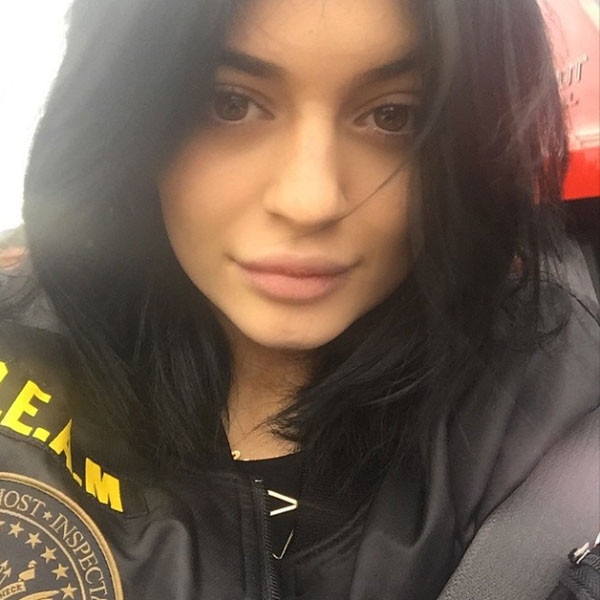 Instagram
Kylie Jenner's got no problem going makeup-free. She's also fine sans hair-extensions, but what if you took away her beloved lip liner?
Spoiler alert: Even au natural, she'd still have that perfect pout. The Keeping Up With the Kardashians star proved just that Sunday with she Instagrammed a makeup-free selfie that showed bright eyes, a clear complexion and full lips.
The often dolled-up 17-year-old joked about her no frills look, writing, "you know it's gonna be a good Sunday when ya weaves out & u haven't put ur face on yet."
Part of Kylie's made-up "face," if you will, usually involves a lot of pencil to pout action. "I love lip liner and over lining my lips," she told E! News this past November.
Kim confirmed her little sister's beauty secret, telling U.K. beauty blog Pixiwoo that Kylie "only wears a lip liner, and then she fills it in. She doesn't wear a lipstick or a gloss."
Some people have a tough time accepting the fact that Kylie has genetics and good makeup skills to thank for those lips, though. That's where the lip injection rumors come from, and as Kylie told E! News, she's "kind of sick of it."
"My pictures, I pout them out a lot," she explained. "I think big lips are awesome."
And if you don't believe Kylie? Whatever! "...I don't even care anymore," she said. "I'm like whatever, just say whatever you want."
Keeping Up With the Kardashians returns spring 2015!